Why is it important to shop in the Arcades?
 We went out and asked shops in the arcades why they think it is important for people to do their shopping in the arcades. Here is what they said: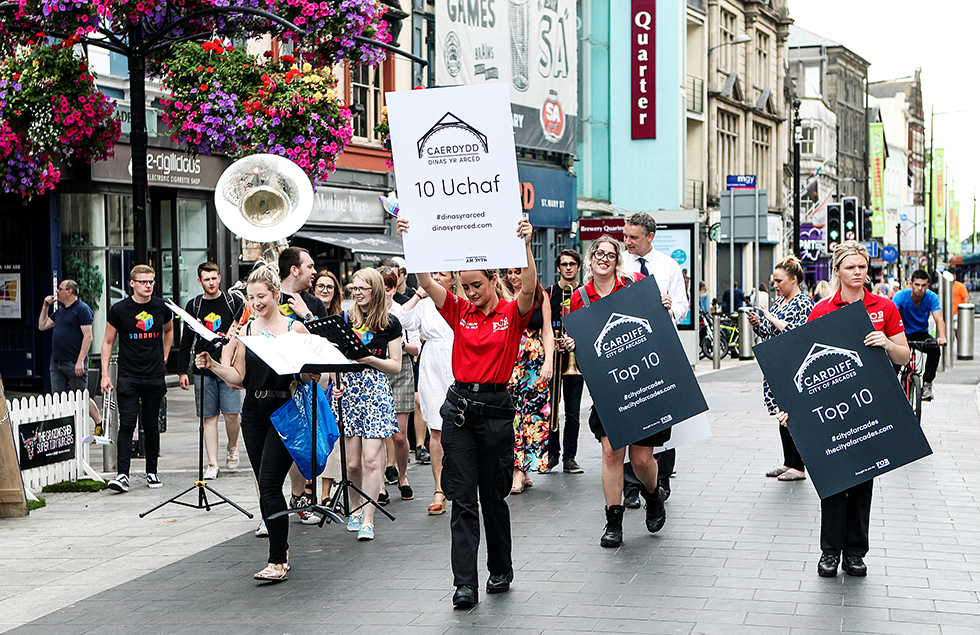 Shops in the arcades are preparing for the first City of Arcades Day, aimed at bringing more people in the Victorian arcades
FOR Cardiff, the business-led organisation, is holding a City of Arcades Day to celebrate the Victorian arcades and their independent shops.
Following last year's successful campaign, on 16 November 2019 the seven arcades will light up celebrations with special offers, live music and events of all kinds.
The campaign started in 2018 by the not-for-profit organisation FOR Cardiff which takes care of promoting the city centre of Cardiff.
"The City of Arcades campaign came about because we wanted to showcase one of Cardiff's Unique Selling Point and highlight our independent shopping offers" said Carolyn Brownell, head of marketing and communication at FOR Cardiff.
Last year, people showed great support with 10,000 voters engaging with the polls to decide the Top 10 shops in the arcades.
"We saw a huge demand and love for the arcades," added Carolyn, "so we wanted to see what more we could do to support those businesses."
Carolyn also explained that since last year's campaign, businesses have already seen an increase in their trade, even though there is not any official data.
Philip Bottrill, director of The Pen & Paper, a shop that has been in the Royal Arcade for more than 20 years, said that over this time he felt there was never enough publicity. He explained that the arcades are a superb feature of Cardiff city centre and was very pleased to see this new campaign take form.
"Shopping in the arcades is for people who want to find something different and want to get a feel of what they are about to buy, not everybody wants to shop on the internet," he also added. If you would like to find out more about the special offers and events happening during the day visit the City of Arcades Day website.
Why is it important to shop in the Arcades?
 We went out and asked shops in the arcades why they think it is important for people to do their shopping in the arcades. Here is what they said:
About Post Author