Celebrating Welsh music
The Welsh Music Prize, established in 2011, was launched to shine a light on exceptional music in Wales and this has been very successfully on both a national and international scale. The Cardiff Music Awards aimed to take this one step further, honing in on musical talent emerging exclusively from the nation's capital.
To find out more about the Welsh Music Prize, click here.
A kickstarter campaign was launched for the Cardiff Music Awards this year in order to raise money for a venue to host the event, as well as prizes for the artists and the live-streaming of the ceremony globally. Check out the video.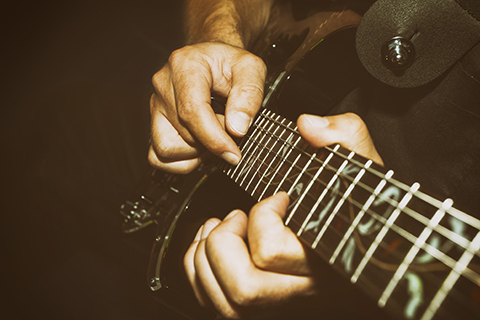 The Cardiff Music Awards, which was due to have its first awards ceremony at the end of the year, has been cancelled. These awards, created by freelance live sound engineer Ed Townend, were established to celebrate the thriving music scene in Cardiff and give recognition to a diverse range of artists making waves across all music genres. However, due to a distinct lack of momentum, Ed has made the difficult decision to call off the awards — for this year at least. "This year's nominations seemed stagnated," Ed says. "They didn't seem as diverse or well received as the first time."
The response to the awards is a stark contrast to the support received last year. The 2015 awards attracted over 600 nominations and saw 2000 votes cast, all topped off with a live-streamed online ceremony.
One issue that was highlighted last year — and which Ed hoped to rectify — concerned the awards becoming more of a popularity contest, meaning that less renowned Cardiff-based talent was overlooked. The judging process for the 2016 awards was to take both the public vote and the votes of a hand-picked judges panel into consideration in order to encourage a more balanced outcome. In spite of this new approach, the levels of interest in the event failed to equal that of the previous year.
Despite the cancellation of this year's awards, there is light at the end of the tunnel. "I like the idea of [the awards] and I don't think I want to abandon it altogether," Ed says. With some thorough reassessment, we may see the re-launch of the awards in 2017, an outcome which is likely to be readily welcomed. Traxx, one fifth of Cardiff group Astroid Boys, says, "The awards helped the music scene in Cardiff have something to talk about."
About Post Author