Some of the events taking place in the festival:
The Human Library (18 Nov, 11.00 & 14.00, free)
"Join local community legends for intimate storytelling and conversation for a Tiger Bay take on the global Human Library.
Just like in a real library, a visitor to the Human Library can choose a book from a range of titles. The difference is that books are people, and reading is a conversation.
Our community contributors will leave you both insightful and inspired. So join us for a cuppa, cake and a chat!"
Leroy Brito: Butetown's Finest (17 Nov, 20:00, £15)
"Since his debut in early 2011, Cardiff-based comedian Leroy Brito has quickly developed a reputation as one of the rising stars of Welsh Comedy.
A regular on the circuit, in 2016 Leroy had a successful stint performing across the Atlantic in New York City and performed his sold out solo show at the Cardiff Glee which was broadcast on TV. In 2017, Leroy wrote and starred in the BBC's Great Welsh Brexit Road Trip and had a successful run at the Edinburgh Fringe Festival."
Heart and Soul (24 and 25 Nov, 20:00, £15)
"Heart and Soul is a night of comedic Cardiffian storytelling mixed with classic and contemporary soul music, R'n'B and Vocal Jazz.

Performed by Kyle Lima, a Cardiff born and bred singer, actor and writer, Heart and Soul explores a number of characters inspired by different generations of Kyle's family: from his grandfather, a merchant Navy seaman, who emigrated from the Cape Verde islands of the west of Africa to settle in Cardiff, to Kyle's older brother and sister and their heyday of being part of Cardiff's 90's soul, R'n'B and Garage scene. It's an uplifting night of live performance, celebrating the uniqueness and great heart of Cardiff."
For the full programme, visit http://www.wmc.org.uk/WhatsOn/tigerbaypresents/
An interview with Leroy Brito, who will perform a stand-up show during the festival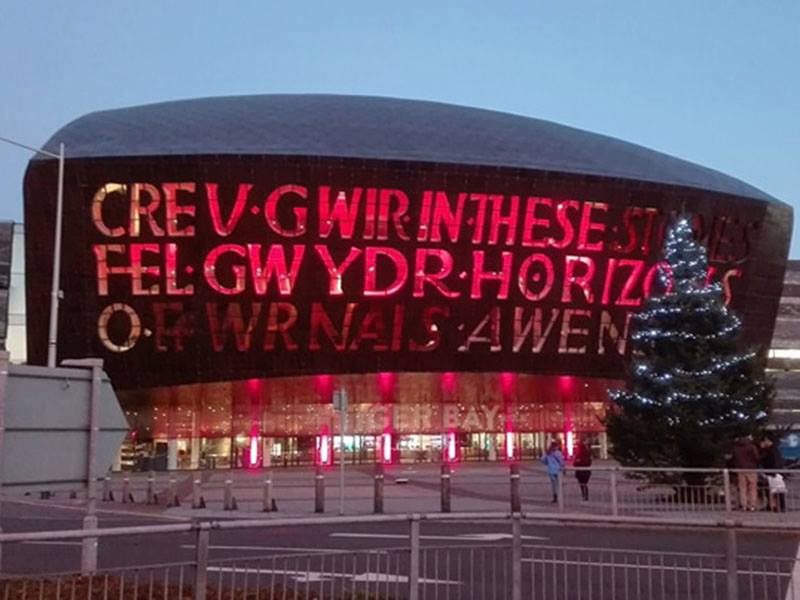 Tiger Bay Presents sees a programme of events put on at the Wales Millennium Centre, to celebrate Cardiff's 'most multicultural corner'
A series of events are occurring at the Wales Millennium Centre throughout November, as part of a fringe festival to celebrate the history of Tiger Bay.
Tiger Bay Presents, which runs alongside Tiger Bay: The Musical, includes standup comedy, musical performances and a pop up museum, as well as a range of other shows and exhibitions to honour the area now known as Cardiff Bay.
Its aim is to highlight what the Wales Millennium Centre website calls the city's "most multicultural corner," and to showcase the impact the community has had on Cardiff's culture and history.
The festival's producer, Elan Isaac, said, "the driving aim was that there was a platform for the real stories of the area and the community to be heard and shared," and that "the main thing we held with great importance was that the festival programme was curated, led and artistically directed by people from the Tiger Bay and Butetown Community."
This was achieved in part through a community meeting which gave local people the chance to propose ideas for events and activities to be included as part of the festival's programme.
For those involved with Tiger Bay Presents, it is a chance to spread a positive message about the city as a whole.
Actor Kyle Lima, whose one man show Heart and Soul is featured as part of the programme, is especially keen to highlight the festival's significance in this regard.
"Tiger Bay Presents is a great opportunity to share more stories of the historic and groundbreaking multicultural community of Cardiff," he said, adding that "it is important in such divisive times to show Cardiff as an example of racial integration and to shine a light on it to be admired."
The festival's programme began on Friday 10 November and will draw to a close on Saturday 25th November.
About Post Author