Courses by Dog First Aid are on 18th November. The morning session is from 9am-12:30pm and the afternoon session is at 1:30pm-5pm. Tickets are £49.50 and are available here.
Rachel's basic dog health tips
Know your dog!  If you get to know what its normal behaviour is,  it makes it easier to spot anything abnormal."

Get your dog used to being handled. This will help if they ever need to be examined due to illness/injury.

Keep an eye on their weight and eating habits. If your dog isn't drinking or eating, they may need veterinary attention.

Always seek veterinary advice if you are concerned about your dog's health.

If you are transporting a dog to the vet, always ring ahead first to let them know you are coming to ensure a vet is available.

In an emergency check for dangers, call for help, secure the dog, and then assess the dog (in that order).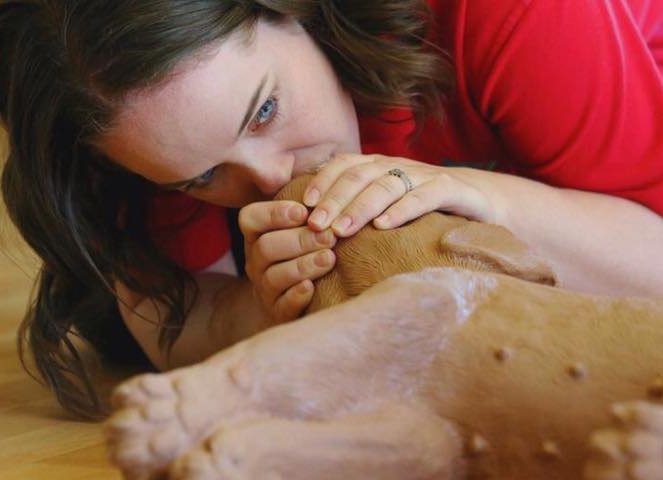 A course on first aid for dogs hopes to raise funds for charity as part of National Diabetes Awareness Month
A one-off course promising to teach owners and handlers how to give first aid to their dogs will be raising money for charity on 18 November, at the Three Arches pub in Heath.
The course is run by Rachel McAlpine of Dog First Aid South Wales, and aims to teach participants the best way to help treat their dog.
It covers how to spot when a dog is unhealthy and what actions you can take to help a dog that is unwell, from cut paws to major injuries such as burns.
This will be taught through a mixture of lectures and practical exercises over the course of half a day. Rachel assures us though that no real-life pups will be practiced on!
"We do have a CPR dummy dog that we teach CPR with," said Rachel. "But there is an awful lot more to it than just that!"
The course is being run in aid of JDRF and Medical Detection Dogs, two charities which work to assist those suffering from diabetes to coincide with National Diabetes Awareness Month.
JDRF specifically campaigns for and funds research into type 1 diabetes, as well as providing support to those with the condition.
Medical Detection Dogs is a charity whose website says that they "trains dogs to detect the odour of human disease" to give support to sufferers of conditions including as diabetes, cancer and Parkinson's disease.
According to Rachel, the causes these charities champion are close to her heart, having supported her daughter after her diagnosis with type 1 diabetes.
"This year is actually ten years since she was diagnosed, and we thought actually I'd quite like to do something to mark it.
"So we're running two courses back to back. I'll be completely exhausted at the end of it, but hopefully we can get some people along and raise some money!"
About Post Author