Keen to find out more?
The Mental Health Arts Festival has organised events across Wales.The festival takes place until November 24th.
An art exhibition involving works by Suzie Larke, Glyn Brimacombe and many others, is taking place at the Hearth Gallery, University Hospital, Llandough.
Other events include: poetry recitals, theatrical performances, lectures and workshops.
For more information on events in your area visit www.mhaf.wales
or visit their Facebook page www.facebook.com/wallsmuriau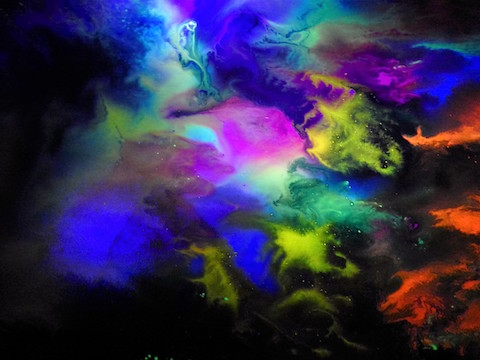 With all the political talk of building walls, the Welsh Mental Health Arts Festival is doing its best to break them down with this year's festival titled Walls:Muriau.
The festival's aims stretch from celebrating the relationship between the arts and mental health, to reducing the stigma that is attached to mental illness. It also acts as a platform for artists living with mental illness, and to raise awareness of the health benefits that participating in the arts can bring.
Now in its second year, the festival is again teaming up with mental health organisations Making Minds, Ynys Mon and Gwynedd Mind, Disability Arts Cymru and, for the first time, Celf O Gwmpas, an arts resource centre. The theme of walls was chosen to highlight the barriers and stigma that surround those suffering from mental illness.
There is a real need for a festival of this type in Wales, according to Mark Smith from Making Minds. He says that Wales has some of the most disadvantaged communities in the UK, along with high levels of poverty, depression and suicide. He claims using the Welsh culture of creativity and arts will help "prick the conscience" around mental health.
Suzie Larke, a photographer participating in the festival, says that the festival's importance cannot be underestimated. "I believe festivals like this go a long way to promoting conversation, understanding and empathy towards mental illness," she explains.
Glyn Brimacombe, an exhibiting artist, agrees with this. He says that the art helps him express what he can't say with words, "This festival will help to show that we are capable of some wonderful artwork." He adds that the festival shows those suffering in silence with mental illness that there are people and organisations available for support and advice.
About Post Author