Volunteer and charity organisations
There are a variety of services and organisations available in Cardiff for those identified as "vulnerable" in the council's strategy.
If you are interested in learning more about some of these organisations, or want to contact them, click the respective links.
Disability services:
Disability Wales-advocacy group for those who have physical or learning disabilities, or mental health problems.
Minus Wales-a charity which supports people with disabilities to live fulfilled and positive independent lives.
Independent living services:
Cardiff council-provides a series of services for those looking to live independent lives. It also liaises with housing and independent living charities.
Hafan Cymru-a housing charity which provides housing and support provisions to people across Wales.
Homeless charities:
Huggard– a local charity that provides emergency and sheltered accommodation to those forced to sleep rough.
Llamau– a homeless charity that provides assistance to vulnerable women and young people across Wales.
The Wallach-Homeless chrity that aims to prevent homelessness. Also provides outreach projects, learning and support and teaches skills to the homeless.
The council's full report can be read here.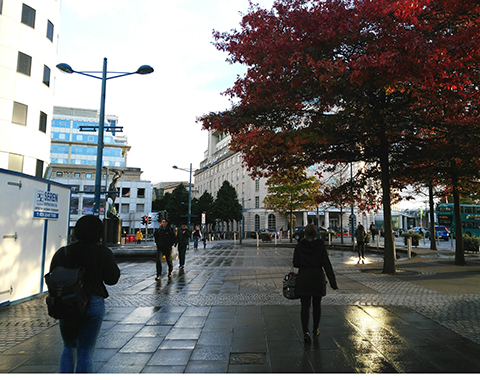 City council aims to make Cardiff the most liveable city in Europe by 2021.
In its strategy, the council lays out its aims to focus on the most vulnerable in society and to accommodate their needs, whilst improving on existing facilities. Those outlined as most vulnerable in the report include: the homeless, the elderly and those living with physical or learning difficulties.
Cardiff is currently the sixth most fit-to-live-in capital. However, with new legislation and austerity, is it feasible that the council can make it the most livable European capital by 2021? Yes, according to the strategy, as it has been developed in a, "Time of increasing housing need and reducing resources."
With a projected growth of 67% in the 65+ population by 2036, and 22% of households in Cardiff containing somebody with a disability or long-term illness, the demands on the housing sector are growing. Homelessness and rental prices are on the rise to. How does the council plan to meet these needs?
The strategy plans to increase support services and accommodation for the growing elderly population. It also outlines increased funding for house adaptations for those with physical disabilities, and collaboration between housing organisations and social services to accommodate those with learning difficulties.
Bronwen Burgess, a tenancy support worker with Hafan Cymru, a housing and support service, says that the obstacles facing service users include mental illness, illiteracy and substance abuse, among others.
One of the council's big successes is community hubs, according to Burgess. The hubs serve communities by providing them with housing services and advice on work and money. They are a "positive step forward", says Burgess. The council plans to deliver four new community hubs, along with extending their roles to assisting with homelessness.
About Post Author