Full Program of Events, as provided on SVC's website:
Senior Citizens Christmas Party- Monday 4th December 12:30-16:30
Held at Cathays Methodist Church, the Christmas party is a great way to spend some time socializing with elderly adults from the local community. Expect bingo, tea and cake and a special performance from Cardiff University Wind Band!

Garland Making with Greendays- Tuesday 5th December 10:00-12:30
Volunteers will support disabled adults from the Greendays group to make Christmas Garlands at St.Fagans.

Christmas Creations- Tuesday 5th December 12:30-15:30
Any craft lovers should enjoy this event! Held at Cathays Methodist Church volunteers will support adults with disabilities to make Christmas decorations for the Innovate Trust and SVC Christmas Party.

Christmas Party for the Homeless- Wednesday 6th December 13:30-16:30
Come along to the Huggard Centre to run a Christmas party for homeless individuals who access the centre. Activities will include a Christmas raffle, Christmas card making and a festive buffet- yum!

Get Festive with the Ronald McDonald House- Thursday 7th December 9:30-13:30
Help staff at the Heath Hospital Ronald McDonald House with wrapping presents and making up hampers for house residents who will be staying over Christmas time. Ronald McDonald houses provide free 'home away from home' accommodation for families with children in hospital.

Glamorgan Archives Tour- Thursday 7th December 13:30-16:30
Find out about the history of volunteering and supported living in Cardiff at the Glamorgan Archives. Volunteers will support adults with disabilities to tour of the archives with the CUSS Heritage Project- perfect for any budding Historians!
Get involved with our one-off Winter Giving Week events! 'Tis the season of giving after all! ? pic.twitter.com/TUNtHimfgc

— SVC (@svcardiff) November 27, 2017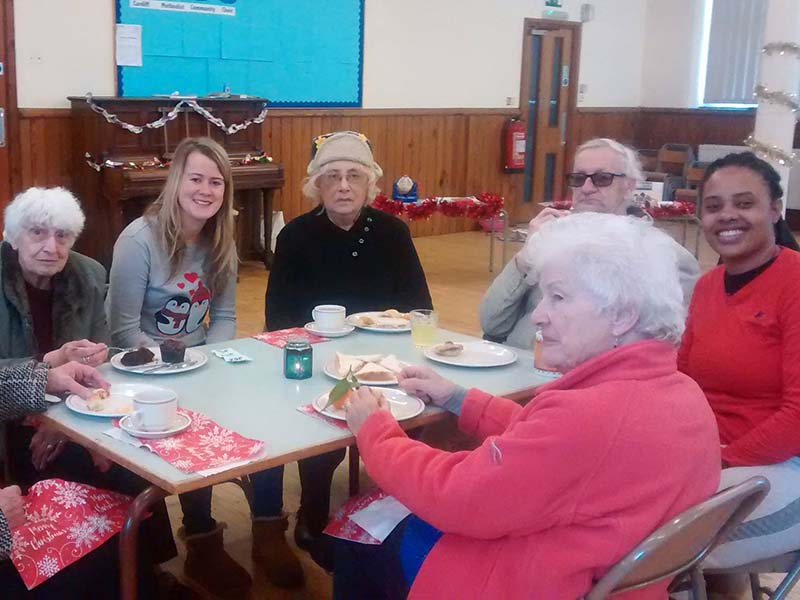 Student Volunteering Cardiff is giving students and non-students alike the chance to volunteer with a series of charity events this week
A series of events hosted by a local charity that aims to support the elderly, the homeless and adults with disabilities is taking place throughout the city this week.
Winter Giving Week, which is being put on by Student Volunteering Cardiff (SVC), began yesterday (Monday 4 December) with a Christmas party for senior citizens, and will run until Thursday 7 December.
It features a vast array of events such as craft making for disabled adults and a Christmas party for the homeless, the latter of which will feature a festive buffet, Christmas card making and a Christmas raffle.  
As well as spreading some Christmas cheer to vulnerable groups, the events aim to give local people who might not have the time to regularly volunteer the chance to give something back to the community at Christmas time.
Therefore the week fits firmly into SVC's philosophy of "giving the Cardiff community the opportunity to give a little, and gain a lot," and, as the charity claims in a blog post, offers volunteers the perfect chance to get into the festive spirit.
Although the charity is student led, and in the past was for students only, anyone is now able to volunteer with SVC. Indeed, they are keen to get as many people involved as possible.
Writing about the Giving Week on their Facebook page, SVC claimed "Whether you want to spend some time socialising with isolated elderly people, preparing food for the homeless or supporting adults with disabilities, we have an opportunity for you."
And the Winter Giving Week is not the only charity event that has been organised by SVC over the festive period. Indeed they have already run a campaign to collect donations of "unwanted gifts, toiletry sets, boxes of biscuits, chocolates and winter woollies" to redistribute to the city's homeless population.
About Post Author