Need more Information? 
Visit the NHS website where you can find information about vaccinations.
The NHS has a list of vaccination Do's and Don'ts – 
Do
protect you and your child from many serious and potentially deadly diseases
protect other people in your community – by helping to stop diseases spreading to people who cannot have vaccines
get safety tested for years before being introduced – they're also monitored for any side effects
sometimes cause mild side effects that will not last long – some children may feel a bit unwell and have a sore arm for 2 or 3 days
reduce or even get rid of some diseases – if enough people are vaccinated
Don't 
do not cause autism – studies have found no evidence of a link between the MMR vaccine and autism
do not overload or weaken the immune system – it's safe to give children several vaccines at a time and this reduces the amount of injections they need
do not cause allergies or any other conditions – all the current evidence tells us that vaccinating is safer than not vaccinating
do not contain mercury (thiomersal)
do not contain any ingredients that cause harm in such small amounts – but speak to your doctor if you have any known allergies such as eggs or gelatine
Wales' vaccination target for April-June 2019 was slightly short of the 95% target. What do the people of Cardiff think?
Matt Hancock, the health secretary for England said that he was looking into making vaccinations compulsory for all children.
However, a spokesperson for the Welsh Government told the BBC that compulsory vaccination is not something that is being considered in Wales.
The BBC reported that the rate of vaccination in Wales fell just short of the 95% target. 
There has been a sharp rise in the number of mumps cases this year. WalesOnline reported that 28 people, as of October 16, contracted mumps in universities across Cardiff.
An investigation conducted by the World Health Organisation (WHO) advised: "More children in the WHO European Region are being vaccinated against measles than ever before." However, WHO urged European nations to target immunisation gaps after the 2018 measles outbreak. 

The WHO declared in 2016 that the UK had eliminated measles. However, Public Health England (PHE) announced in August 2019 that the UK had lost its measles-free status. 
The 2018 outbreak saw 82,596 cases of measles across Europe, the highest figure recorded in a decade.
In order to achieve herd immunity, 95% of the UK's population needs to be vaccinated.
Herd immunity is achieved when a high percentage of the population is vaccinated. When this has been achieved, it is then difficult for infectious diseases to spread.

The Oxford University Vaccine Knowledge Project reported that herd immunity is important. It protects the most vulnerable members of the community who are unable to be vaccinated.

The NHS warns against anti-vaccine stories that spread via social media, these stories may not be backed up by scientific evidence and could put children at serious risk of illness. 

We asked people on the streets of Cardiff what they thought about compulsory* vaccinations.
*The vaccinations offered by the NHS to children who are able to receive them.
Kamilla Khairul Arf, 19, student, Malaysia
"I think it is a good thing, I think all parents should have their children vaccinated, I approve."

Peter Steedman, 26, illustrator, London
"I agree with it. It should happen."
Josh Stanbridge, 24, unemployed, Talbot Green.
"I think it's a good idea, I think herd immunity is an important thing – to protect people who can't get vaccines. I think it's an excellent idea – it should be enforced."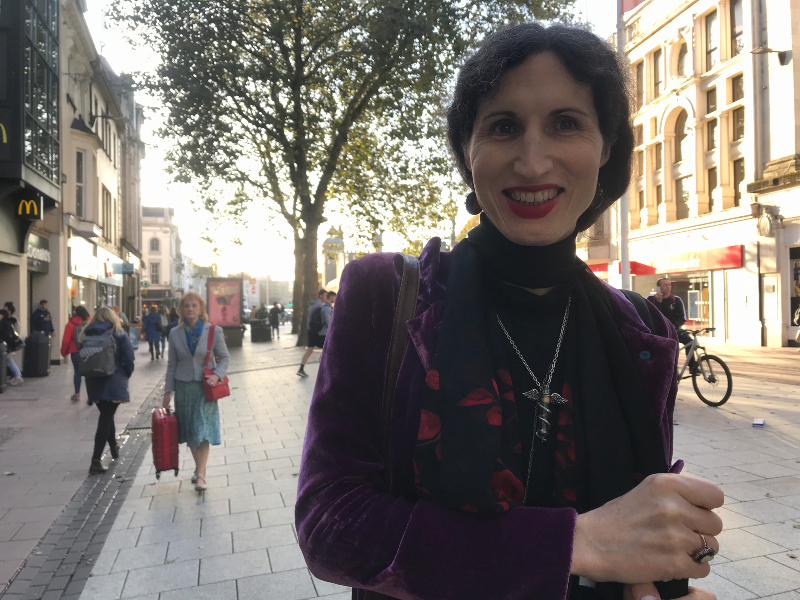 Eleanor Burns, 40, model, Cardiff
"This is a controversial view. I think it is obviously a good thing because research will tell you, disease used to kill thousands. The lack of epidemics in this day and age is something to be hugely grateful for, and going back to that would be a terrible thing. Your beliefs have to take a little hit for science."

Lacey Paige Morris, 32, mum, Abergavenny
"I actually really agree with it – with all the outbreaks, you just never know these days. They've undergone so much testing. I've got two small children and I've had them done, just because [the] fear of other children getting sick from mine, and mine getting sick from other kids."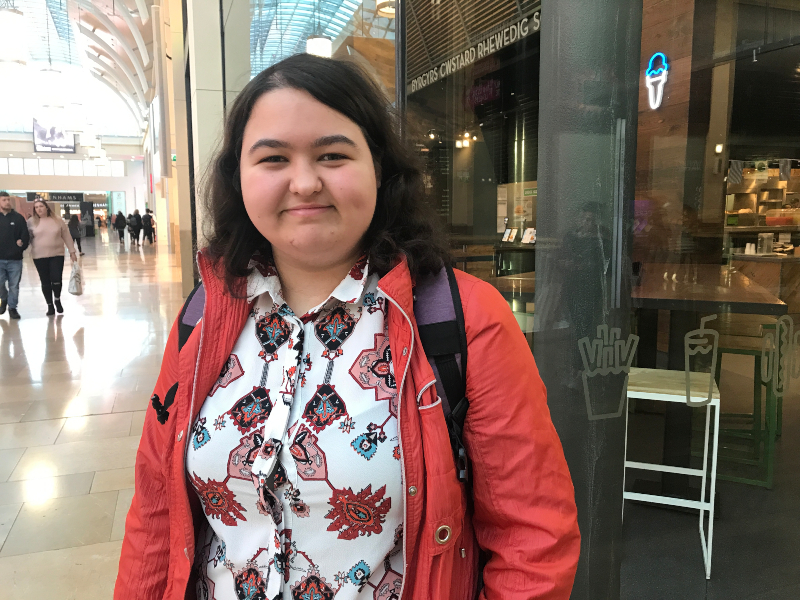 Flavia Hollyoak, 20, degree apprentice, Birmingham
"I'm all for it. Mainly because I don't understand why you wouldn't, it's not that hard to do, [there are] very little risks associated with it, from what I understand from the information that's out there, so yeah I don't see why you shouldn't."

Elister Wilson, 60, business consultant, Edinburgh
"I used to be a biologist. I'm kind of in favour of it because I think it's better for public health as well as for the individual. I am less concerned about some of the concerns that people have about [the] possible damage that they can cause, because I have seen evidence, and I am not sure that's the case."

Need more Information? 
Visit the NHS website where you can find information about vaccinations.
The NHS has a list of vaccination Do's and Don'ts – 
Do
protect you and your child from many serious and potentially deadly diseases
protect other people in your community – by helping to stop diseases spreading to people who cannot have vaccines
get safety tested for years before being introduced – they're also monitored for any side effects
sometimes cause mild side effects that will not last long – some children may feel a bit unwell and have a sore arm for 2 or 3 days
reduce or even get rid of some diseases – if enough people are vaccinated
Don't 
do not cause autism – studies have found no evidence of a link between the MMR vaccine and autism
do not overload or weaken the immune system – it's safe to give children several vaccines at a time and this reduces the amount of injections they need
do not cause allergies or any other conditions – all the current evidence tells us that vaccinating is safer than not vaccinating
do not contain mercury (thiomersal)
do not contain any ingredients that cause harm in such small amounts – but speak to your doctor if you have any known allergies such as eggs or gelatine
About Post Author