Learn more about Rubicon dance:
Launched in 1976 it was one of the first in the UK to offer a community dance development programme. By 1983 the organisation had grown sufficiently to move to its own dance centre in Adamstown, Cardiff. The project was renamed Rubicon Dance, providing dance for people of all ages and abilities in a variety of community settings and whose aim is to provide access to high quality dance activities within a policy of equal opportunity.
In 2008 Rubicon was awarded the prestigious Beacon Award, by the Arts Council of Wales in recognition of our commitment and dedication to dance.
How can  you get involved?
Go along to one of their classes
When are classes held?
Visit their website for more details here:
Here's a taste of what they get up to below:
Follow them:
Facebook @rubicon.dance
Twitter @RubiconDance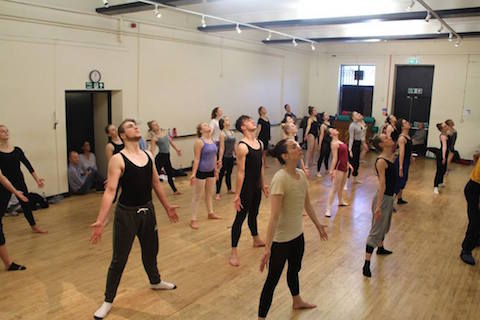 Rubicon dance celebrated its 40th anniversary this year and they continue to thrive within the Adamstown community in Cardiff. A community dance development organisation, its aim is to showcase the health and psychological benefits of dance.
Funded by the Arts Council of Wales, the company provide dance classes for people of all ages and ability to access high quality dance activities. Based at their studio in Adamstown, Rubicon dance aims to bring the classes to you. They teach in a variety of community settings from schools, hospitals and healthcare services to care homes. With classes to suit all abilities, interests and styles from classical ballet to hip-hop, people are spoilt for choice.
Centre manager, Adam Lloyd-Binding says, "What we do is provide people with opportunity. Either as a way to keep fit, for social benefits or as a career, we offer a range of classes for everyone in the community."
According to the International Dance and Teachers' Association, (IDTA), in urban and rural communities dancing benefits everyone, providing an overall community feeling of well being and togetherness.
Richard Parr, producer at People Dancing, supports dance development in communities across Wales. He says, "Dance offers social and cultural benefits, combating social isolation and gives people a sense of place and purpose in their community."
Thanks to the 'Strictly effect' overall dance companies throughout the country have seen a growth in members. According to Adam, it's no longer a "high brow" affair as programmes such as Strictly Come Dancing demonstrates, people of all ability can give it a go. He added, "In the last ten years, dance has never had a higher profile."
About Post Author