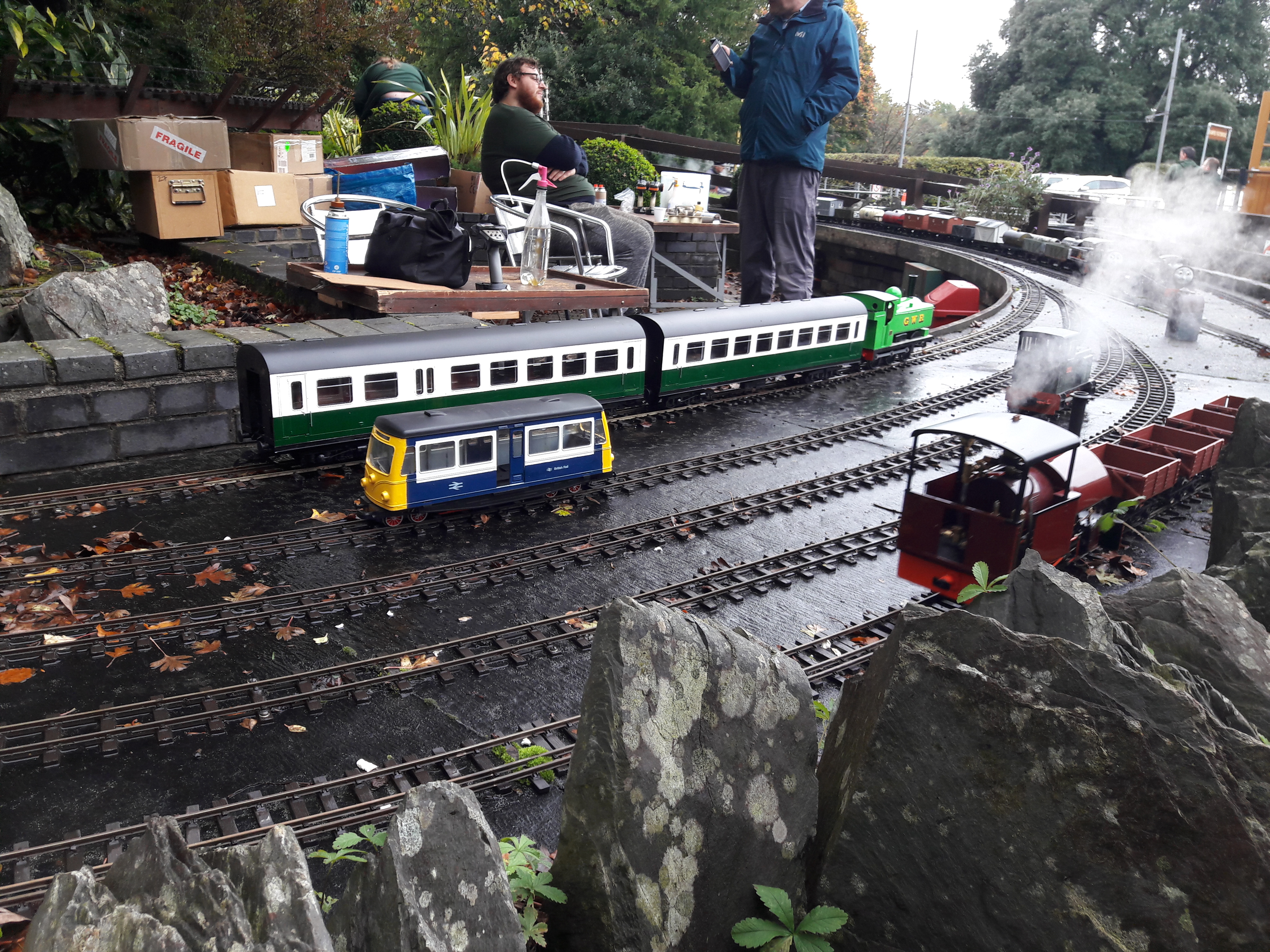 It's full steam ahead as enthusiasts come together to share their passion and skills for constructing train models
The Cardiff Model Engineering Society, known as Cardiff MES, has made a home for itself in the centre of leafy Heath Park, North of Cardiff. Members built a miniature railway circuit and a clubhouse for meetings.
A few enthusiasts decided to create the society in 1948 and would meet up regularly in a small rented room on Queen's Street. Today, it boasts around 200 members of all ages, all sharing the same interest. From bigger steam trains, to trams, to electrically powered miniature models, members try their hands at constructing anything.
Cardiff MES is open to anyone wishing to learn. Mike Williams, chairman of the society, says you don't have to know a lot about building trains to become a member.
"People get great skills by working on train models, one even landed a job in Rolls-Royce because of what he had learnt here," says Mike.
The society operates all year round and holds weekly gatherings. Mondays are for small train (called 00 gauge track trains), Tuesdays are dedicated to work on bigger models, on Thursdays the society holds talks. "It's practically a full time job!", says Mike.
Cardiff MES also organises open days in Summer and Christmas specials where families enjoy train rides on homemade miniature tracks. Members must participate in these events because they are growing in popularity.
John, a society member for nearly two years, says driving trains isn't difficult but he has to be careful because he is responsible for a lot of people's safety.
Cardiff's model trains have even received international recognition when enthusiasts from as far as Japan have knocked on the society's doors. "We are more than friends here, we are a family," says Mike.
About Post Author