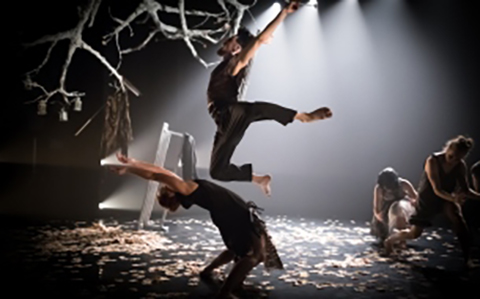 National Dance Company Wales (NDCWales) Autumn tour is arriving in Cardiff this November.
Folk features works from a number of top European choreographers including NDCWales's very own artistic director, Caroline Finn. Three pieces will be performed at the Dance House, Wales Millennium Centre, from 14-17 November.
Alongside its tour, NDCWales has been interacting with local communities through a number of workshops. Megan Pritchard, the company's marketing and engagement assistant, says: "We've taught in deprived areas, to the elderly and of course in schools and colleges, as well as professional and community classes." The social projects create opportunities to expose people to the world of dance, sparking the interest of the public and inspiring future dancers.
Several workshops will be taking place across Cardiff in upcoming weeks, including collaborations with Cardiff University's Expression and Broadway dance societies.
Moreover, NDCWales currently runs evening classes at the Dance House which have proven popular thus far. Sessions are available in ballet, contemporary and yoga dance.
The dance company has covered all bases, with a successful Dance for Parkinson's group. Dance has been shown to be a great relief for those with this condition, helping to increase mobility and coordination.
For creatives wishing to capture the essence of dance through art, NDCWales holds a Watch Dance class on the first day of each show on their tour. This opens the doors of the company's daily classes for photographers and artists to capture the performers in action.
Community projects and events are an integral part of the NDCWales ethos. Caroline Finn says: "We want to encourage people to be curious and courageous; to ask questions and to be open to new things. Dancing can unlock many doors, it can help people manage self confidence issues, connect them to their own creativity and individuality and…it keeps us fit!"
About Post Author