The Violence Series Tour
The tour will take this trio of works – Matthew Bulgo's American Nightmare, Tess Berry-Hart's The Story and Mari Izzard's Hela – to the following venues:
Theatre503, Battersea – 15th – 18thof January
Ffwrnes, Llanelli – 23rd – 25thof January
Arad Goch, Aberystwyth – 29th– 31stof January
Theatr Clwyd, Mold – 6th– 8thof February
Pontio, Bangor – 12th-14thof February
💥 CASTING ANNOUNCEMENT 💥

The Other Room are thrilled to announce THE VIOLENCE SERIES cast.

Thank you to the mighty @cast_reynolds for a fantastic job well done. Bravo!

Let's get acting!

Tickets for The Violence Series are available online at https://t.co/2qVXQhwUQA pic.twitter.com/t7dRoEqMWk

— The Other Room (@TORtheatre) August 23, 2019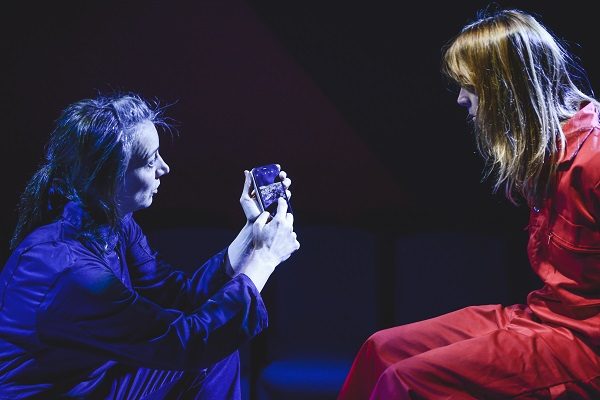 The Other Room will embark on a new tour of Wales with a Violence Series aimed at increasing the theatre's popularity
The Other Room is organising a tour of Wales which will aim to expand the theatre's popularity around Wales.
The pub theatre from Cardiff, based in Porter's, will be taking its new Violence Series to four different locations in Wales and a three-day visit to London where it will begin.
Dan Jones, 28, artistic director at The Other Room said that despite being a Welsh theatre based in Cardiff they seemed to have a better profile in the capital city of the UK.
In fact, their win at The Stage Awards 2016 for Fringe theatre of the year made them very popular among Londoners.
"`Every year, we usually have seasons following a unifying theme and we have plays all around a particular topic." He said, "I started to think of them as a sort of live anthology seasons and it was years ago when I started conceptualising the Violence Series."
This year's series consists of three plays, American Nightmare, The Story andHela, which explore different instances of violence and conflict, one of which, Hela, is a bilingual play where the main actors speak only in Welsh and the English language is integrated into the story through different mediums.
"I am really proud of doing Helain Welsh in London as well. We have tried to build in a device into the play that translates in real time through piece of the technology that becomes kind of a third character," he added.
The Other Room shows its pride in being a Welsh independent theatre and supporting the Welsh community and language, but not only.
Dan concluded, "there has been a lot of talk about making sure that theatre companies from Wales are using Welsh actors, but I don't think it's about being Welsh, it's about being here and being invested in the community. We have a policy for our artists which is Welsh, Wales-based or Wales-trained."
The Violence Series Tour
The tour will take this trio of works – Matthew Bulgo's American Nightmare, Tess Berry-Hart's The Story and Mari Izzard's Hela – to the following venues:
Theatre503, Battersea – 15th – 18thof January
Ffwrnes, Llanelli – 23rd – 25thof January
Arad Goch, Aberystwyth – 29th– 31stof January
Theatr Clwyd, Mold – 6th– 8thof February
Pontio, Bangor – 12th-14thof February
💥 CASTING ANNOUNCEMENT 💥

The Other Room are thrilled to announce THE VIOLENCE SERIES cast.

Thank you to the mighty @cast_reynolds for a fantastic job well done. Bravo!

Let's get acting!

Tickets for The Violence Series are available online at https://t.co/2qVXQhwUQA pic.twitter.com/t7dRoEqMWk

— The Other Room (@TORtheatre) August 23, 2019
About Post Author