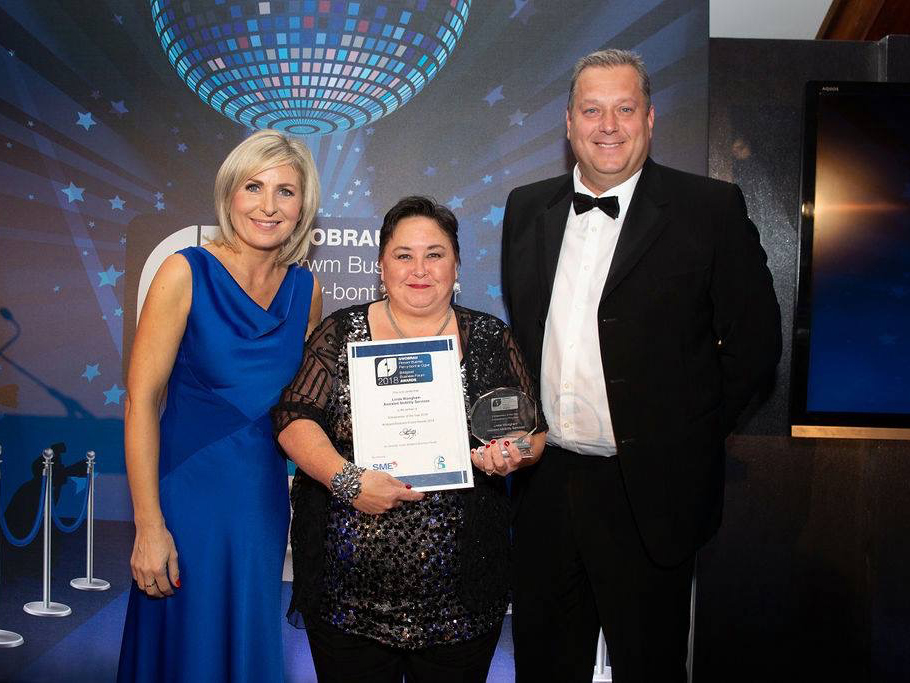 Maesteg residents are in good hands with local businesswoman and Entrepreneur of the Year in the driving seat
This year's Entrepreneur of the Year Award at the Bridgend Business Forum went to an enterprising woman from Maesteg.
Linda Wongham, of Assisted Mobility Services, provides support and transport for elderly or otherwise vulnerable customers. With the NHS having to cut services nationwide, some residents rely on the service to attend urgent medical appointments.
Assisted Mobility Services was originally nominated in the Start-up of the Year category, but the judging panel responded shortly afterwards, suggesting she enter in the more prestigious Entrepreneur of the Year. Watch Linda's journey in her own words.
Welsh Assembly member, Huw Irranca-Davies attended the awards ceremony and praised the award-winning business, stating it was, "A great evening enjoying the success of our local business community, some of whom we have watched grow from humble beginnings such as Assisted Mobility Services."
"It's early days," says Linda. "We have now got the respect from the 220 businesses also nominated in the awards and also the council. Bridgend County Borough Council recognise what we are doing to help the community because services are being cut.
"It's nice having the recognition from people who appreciate the money and the determination which has gone into this business to make it succeed."
It is the second award she has won this year. Linda also received Prime Cymru's Growth Business Award this summer which was presented to her by HRH Prince Charles.
"We discussed the business, he presented us with the award on stage, and he came back to tell us how much he likes and commends the idea," says Linda.
But she is not content to stop here. In the wake of her successes this year, Linda is hoping to expand Assisted Mobility Services in the future to be able to provide further help and assistance to her community.
She will be discussing this with the Minister for Children, Adults, and Social Care.
About Post Author