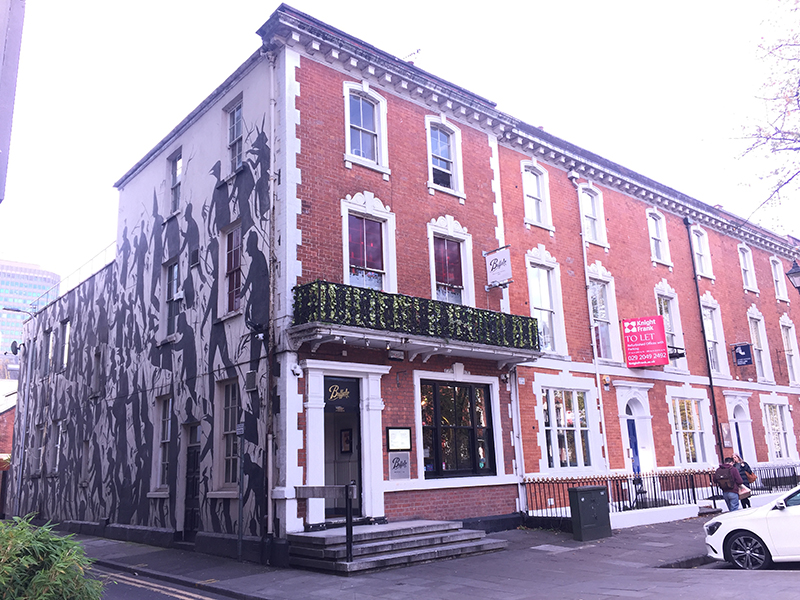 A brand new club night has been set up by a 21-year-old to celebrate women in an event with ladies from across Cardiff
A night celebrating women is due to take place on Friday in Buffalo. Yoyin Ajala is just 21-years-old and she has managed to brand, promote and organise Ladies Night Cardiff from her bedroom.
Ladies Night Cardiff is an event for women, run by women—even the DJ and photographer will be women.
Yoyin said: "I thought I was going to have to know someone or beg but they [Buffalo] were really good about it."
Yoyin has used her own money to set up the event, and doesn't plan on making a profit. If all goes well, the next Ladies Night Cardiff event she sets up, she wants to be in aid of a charity.
Buffalo, the venue, said: "We like to support new nights thus why we do not charge a hire fee unless necessary. We all win when this way. We can relate as we are an independent too."
Originally the name for the event was 'No Boys Allowed', but for legal reasons it was changed to Ladies Night Cardiff. Yoyin says she wants the night to feel like a celebration of women in an environment where women can feel safe.
While Ladies Night Cardiff was set up by one woman, her friends, sister and boyfriend played a big part in helping her promote the event. Her friends have been giving out biodegradable glitter with leaflets to try and get women interested.
Setting up a club night in Cardiff isn't easy due to the number of clubs and events. On October 26, when Ladies Night Cardiff is taking place, there is also Treatment at Cardiff Students Union and The Pleasuredome at Gwdihw—both well-established events.
Nevertheless, Yoyin hopes that her event's unique selling point will bring in a good crowd.
About Post Author