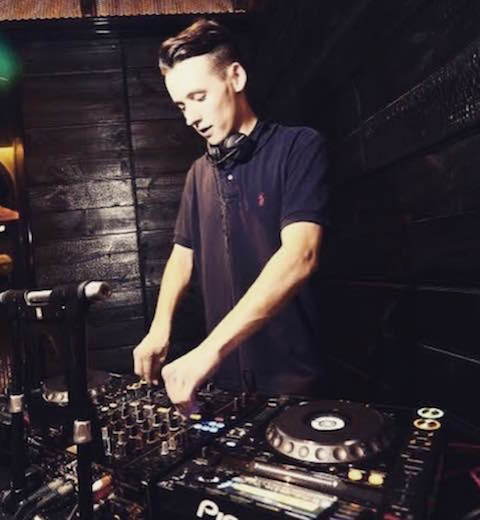 Spotting a talented DJ may be tricky when the deep waves of bass blast through the speakers as the night descends. But for this gifted DJ a crowd of moving bodies will always fight their way to the front; captivated by a star in the making.
After studying a degree in computer science at Swansea University, Alex McDonough realised that the nine- to- five office hours weren't his style and took a leap of faith to achieve his ultimate goal of becoming a successful DJ. "I remember being sat in university in my second year and feeling a little bit lost," explained Alex. "I went to Thailand that summer and saw successful tech house DJs playing at various events and realised that's what I wanted to do."
Going by the name 'Sonderboy,' Alex went from DJing at frosty nights in his hometown Cardiff, to warm, wild ones in South East Asia earlier this year. On his own, Alex wasted no time in pursuing his dream career as a DJ whilst running high end events in Singapore.
"One minute I would be playing at a manic underground, house and techno rave and the next I would be gigging in a luxury alfresco dining area playing 80's disco."
The next step
After an extraordinary amount of success in Singapore, the 26-year-old felt it was time to move on and take a step forward in his career to make a name for himself in the Bangkok club scene. He explained that one of the highlights of his career was when he played at The Octave, a rooftop bar at the top of the Marriot Hotel overlooking Bangkok. "I had people rushing towards me to ask me for links to my music and requesting me for other events," said Alex. "You can't beat the feeling when someone in the industry likes your music and hands you their business card to book you in for another event."
It's not always easy
Although Alex's time in Asia was  successful, it wasn't all sunshine and rainbows for the accomplished DJ. Some days his wage depended on how many people went to his events and on occasion it proved to be extremely stressful organising everything to ensure a great night for guests. Alex explained that, "It's always stressful especially when you're running someone else's event and it gets out of control with too many people."
Looking to the future
With one of Cardiff's biggest tech house events 'Knee Deep in Cardiff' coming up, Alex hopes that one day he will have enough experience to play at similar, high profile events. "I will work as hard as I can without taking the fun away from it and plan to brainstorm ideas to really push my career forward" he added.
Having returned to Cardiff for a short break to see family and friends, Alex isn't sure what the future will bring just yet but the young star is making every effort to secure another residency in South East Asia before the year ends. Although the future is uncertain, one thing that's guaranteed is that the DJ will stop at nothing to captivate audiences until the early hours of the morning with his atmospheric tech house tracks.
About Post Author