The Welsh Music Prize Ceremony 2016 will take place at DEPOT, Cardiff
6pm till late (last entry 7.30pm) with performances from shortlisted acts, followed by an announcement from the winner and an after-party.
 Tickets are on sale now:
£30 (includes street food and drinks) or
£15 for entry (must buy own food and drink)
Tickets available at:
Ticket Tailor – http://found.ee/v7I9G
See Tickets – http://found.ee/eRT2Q
For more information about the Welsh Music Prize go to welshmusicprize.com or follow Welsh Music Prize
The 12 judges deciding the winner of the prize are:
Amy Wadge, songwriter and musician
Ashli Todd, Spillers Records
Derek Lloyd, hmv
Dwynwen Morgan, BBC Radio Cymru
Gwyn Eddior, Y Nyth and BBC Horizons
Jen Long, DICE
Lowri Cooke, Cultural Critic
Neal Thompson, Focus Wales
Nici Beech, artistic creator and TV producer
Noel Gardner, Buzz Magazine
Oliver Morris, UK Music
Sarah Dennehy, Festival of Voice
This year's shortlist:
9Bach – Anian
Alun Gaffey – Alun Gaffey
CATE LE BON – Crab Day
Climbing Trees – Borders
Datblygu – Porwr Trallod
Meilyr Jones – 2013
Plu – Tir a Golau
Right Hand Left Hand – Right Hand Left Hand
Simon Love – It Seemed Like a Good Idea at the Time
Skindred (official) – Volume
Sŵnami – Swnami
The Anchoress – Confessions of a Romance Novelist
Facebook: https://www.facebook.com/events/482061325467299/
Twitter: https://twitter.com/welshmusicprize
<iframe src="https://www.google.com/maps/embed?pb=!1m18!1m12!1m3!1d2485.3822085584447!2d-3.175026684667912!3d51.46949832129536!2m3!1f0!2f0!3f0!3m2!1i1024!2i768!4f13.1!3m3!1m2!1s0x486e034b9fcf5151%3A0xa7ef9450320a4964!2sDEPOT+Cardiff!5e0!3m2!1sen!2suk!4v1478593935324″ width="600″ height="450″ frameborder="0″ style="border:0″ allowfullscreen></iframe>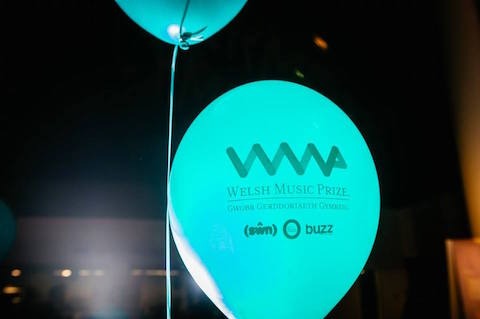 Some of the finest music made by Welsh artists in the last year will be celebrated this month as the Welsh Music Prize returns for its fifth year
 The Welsh Music Prize, which was created in 2011 by Radio 1 DJ Huw Stephens and music promoter John Rostron was originally launched to coincide with Sŵn – An extremely popular Welsh music festival which takes place every autumn.
John believes that it's important to support all good quality emerging Welsh artists and aims to create good platforms, exposure and opportunities for them. He also stressed that the future for Welsh music artists depends on the support of bodies such as the Arts Council Wales and The Welsh government to show their support. "Without support I envisage a future with a reduced number of festivals and concerts being promoted for Welsh artists" John explains.
The Welsh Music Prize has a primary focus on promoting Wales's long and proud music history and aim to successfully showcase its rich music scene. It's a non-profit event in which any proceeds are invested in to the Prize and future events to support music in Wales. Gwion James, event and music manager from the Welsh band Roughoin explained, "The Welsh Music Prize is good for Welsh artists because of its exclusivity. There are so many amazing bands and artists in Wales that are unheard of so I'm glad the Prize gives them the chance they deserve."
With a long list of nominees, the winner of the Welsh Music Prize will be announced on November 24 at DEPOT, Cardiff where the judges have the difficult task of deciding the winner. John Commented, "There are some really great albums vying for the shortlist too, the judges are going to have a tough job on their hands."
About Post Author