Diwali
Diwali is the Hindu festival of lights and is celebrated every year.
The festival represents the victory of light over dark and good over evil and the celebrations are shared out over 5 days.
It marks the return of the God Lord Ram after he defeats the demon king Ravana.
The main night of celebrations is on the darkest new moon of the Hindu Lunisolar month.
This usually falls between the end of October and the beginning of November.
Celebrations in Cardiff
A Diwali Mela is being held at Cardiff National Museum on Saturday 5 November. The event begins at 10am and includes performances from Bollywood dancers, fashion shows and crafts.
Recipes –
Kalakand
Kaju Kaitli
Motichoor Laddu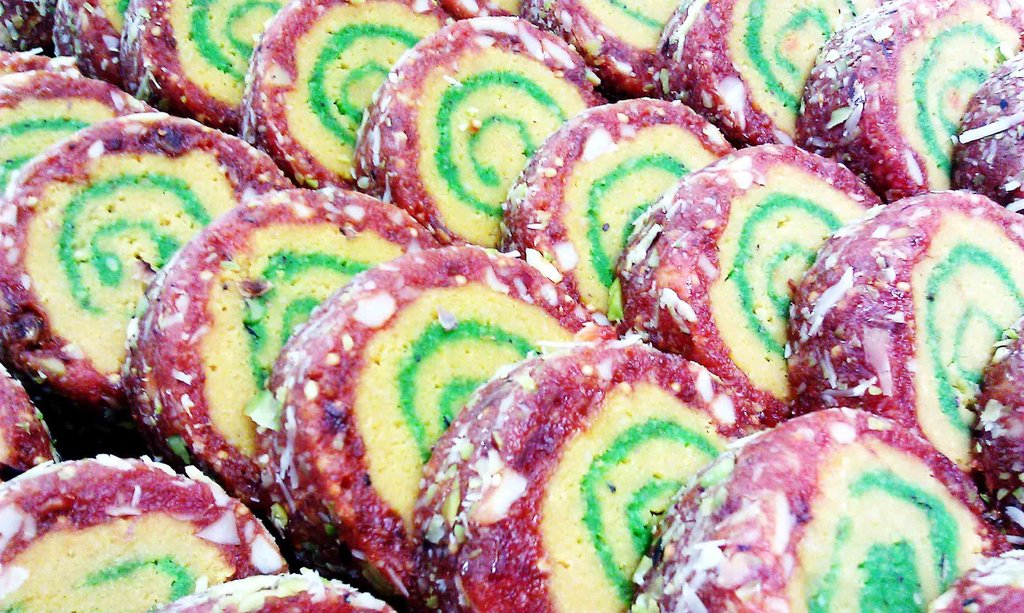 Following days of preparation one of the biggest festivals in the Hindu calendar, Diwali the festival of lights, is set to hit Cardiff. The festival represents the victory of light over darkness, good over evil.
Fireworks, dancing and music are all essential in order to celebrate Diwali. However, food is arguably one of the most vital elements, especially sweets, as they are often given as gifts throughout the celebrations. This exchanging of gifts is used to show other people, particularly family, that you love and appreciate them.
Local Indian sweet shop Pooja Sweets and Savouries, on Albany Road, know this only too well. Adeel Mehmood, who works in the shop, said they had been "very very busy" throughout the lead up to Diwali.
The sweet shop opened in 2013, its first branch outside of London. Adeel said that this was due to a large amount of requests from the area. He said, "Customers have come from Newport to visit the shop."
The shop specialises in vegetarian Indian sweets and savouries, such as Kaju Barfis, which Adeel says, "have been very popular this festival." Throughout Diwali the shop makes around 10 different types of Kaju Barfis. In order to make this sweet, milk is thickened with sugar and other ingredients such as cashew nuts.
In addition to this, they also make all the sweets that they sell and customers are even give the opportunity to watch the sweets being made.
Other sweets that Pooja Sweets and Savouries say are a must-have during Diwali are Kalakand, Kaju Katli and Motichoor Laddu. Author Carol Plum-Ucci, whose book outlines the history of Diwali and the how it is celebrated, says that these are some of the most famous Diwali sweets and "go hand in hand with Diwali."All of these sweet treats include the ingredient Ghee, a type of clarified butter. Flavours such as coconut are then added to the Ghee. The taste and texture of the sweet depends solely on the Ghee.
Below is a video of some of the sweets that Pooja Sweets and Savouries make:
About Post Author