This Thai and Malaysian supper club sounds tempting but you would rather know a bit more before giving it a go? Meet the hosts, get a look at the menu and grab a ticket.
SUE TENG CHOW 
A Business major, Sue never expected to launch her "Malaysian-style" home bakery. She started cooking more and more because she could not find her personal favourites in Wales. Encouraged by her husband, she decided to launch the Sue.Perlicious Bakery. She is at Riverside's market ever month, where she feels people are more diverse and keener to try different food. Her best-selling treat is the twisted Blondie – a typical British brownie with a Malaysian flavour. "I try to keep it traditional but with my own style."  
GENA GOSS
Born in Bangkok, Gena later moved to Dubai, UAE, where she missed home-style Thai food. The country, however, had accessible Malaysian groceries and she could experiment making own food. When she moved to the UK in 2008, Gena professionalised her cooking, from hosting cooking classes to working as a chef in chains or local restaurants. Now based in Newport, she focuses on Supa Thai, offering private dining, catering and the popular Thai supper club in Bristol, Cardiff and Newport.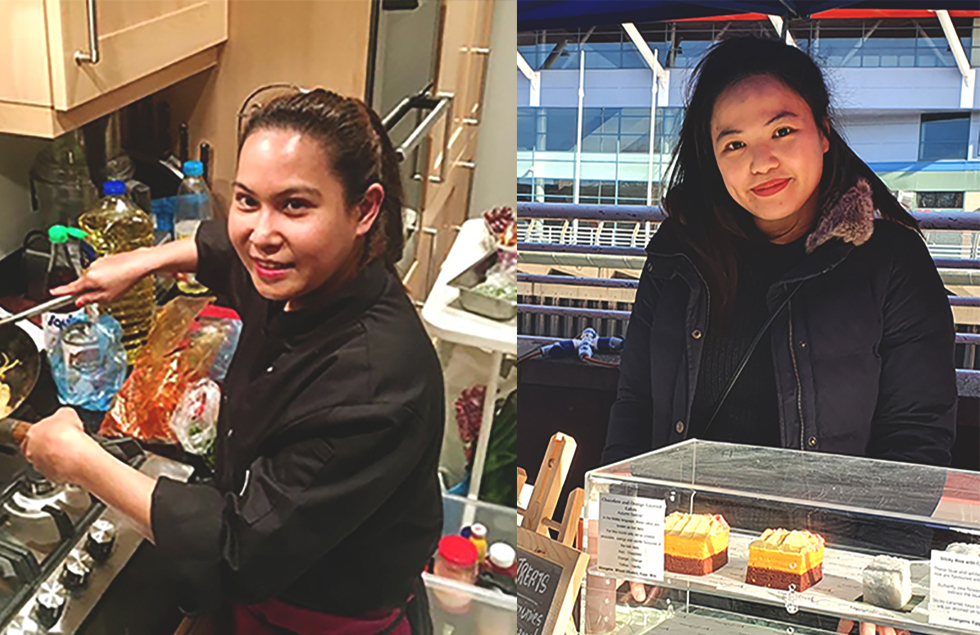 Two foodies collaborate to cook a wide range of authentic Asian dishes for a unique Thai and Malaysian supper club dinner
Gena Goss, from Bangkok, and Sue Teng Chow, from Kuala Lumpur, decided it was time to offer an authentic Thai and Malaysian supper club in Cardiff. They joined their two brands to host a supper club dinner with their first bi-ethnic banquet at The Little Man Coffee on 10 November.
The banquet will be hosted in a home-style way, with traditional Malaysian and Thai dishes laid on top of banana leaves. Gena wrote on Instagram, "We're so excited to introduce you all to Thai and Malaysian culture through delicious food and traditional way of eating."
For £33 their menu offers a welcome drink and 10 specialties, from Nasi Lemak, which Sue described as Malaysia's national dish, to the well-known Pad-Thai noodles from Thailand.
The Western world's enthusiasm for Thai food is of no surprise to Sue. She said, "In Malaysia we also love Thai food!"
With this dinner, however, she hopes to bring more interest to her home-country's food. Sue said, "I try to introduce more different flavours to people".
While Thai food is a mix of spicy, sour and sweet, Malaysian food turns towards creamy flavours with loads of different curries, such as the butter chicken showcased in the menu.
"Thai and Malaysian food are quite similar," said Sue. "They have different names and cooking techniques but similar ingredients."
If the 10-dish spread seems like a lot, Sue said it is typical to have a good variety of plates on the table. She added, "Our concept is you get to share the food and you get to have each of everything."
Sharing is as important in Thailand. "As a family we love eating together and sharing about our day," wrote Gena on Instagram, "because we believe that eating alone is bad luck."
About Post Author