The impact of caring on carers' health and well-being
Find out what happened at the 2016 Assembly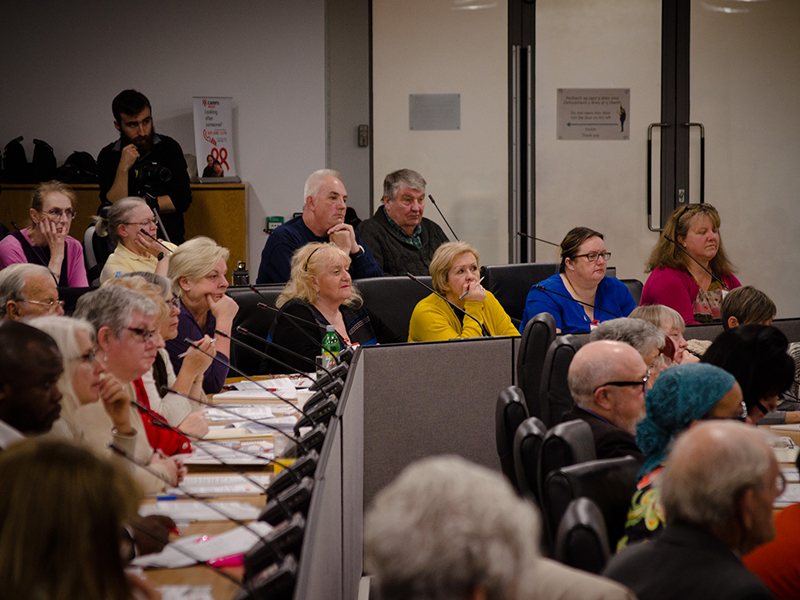 In honour of Carers Rights Day 2017, Carers Wales are hosting their third All Wales Carers' Assembly to support carers across Wales
It has happened for the past three years and this year is no exception. On 24 November carers across Wales will make their voices heard as part of Carers Rights Day 2017.
To recognise the annual day, All Wales Carers' Assembly is taking place at the National Assembly for Wales to enable carers to understand their rights and find out how to get support.
Carers Rights Day was established through the charity Carers Wales, who will be hosting the Assembly for the third year. This year the event will take place in the Old debating Chamber from 9.30am until 3pm.
Information and communication officer for Carers Wales, Beth Evans, explained this event was created to reach out to the 370,000 carers across Wales.
She said the most challenging aspect for carers can be not knowing where to go for information and support.
"Caring can be quite isolating if you can't get out of the house," she added, "it's important carers know they have legal rights and practical and financial support."
There is a programme of events. During the morning people can participate in workshops to discuss how change for carers can be achieved. The afternoon provides an opportunity to listen to and have questions answered by members of social services and the Welsh Government.
The 2016 Carers' Assembly Spark report identified that 92% of carers felt more stressed because of their role while 81% were not aware of the support available.
The 2016 Assembly also highlighted people have a misidentification as carers. Within Wales 55% of carers took over a year to recognise their caring role, 24% took over five years to identify as a carer and 57% said that missing out on support, due to not identifying as a carer impacted negatively on their finances.
To register your interest you can contact 029 2081 1370.
The impact of caring on carers' health and well-being
Find out what happened at the 2016 Assembly
About Post Author