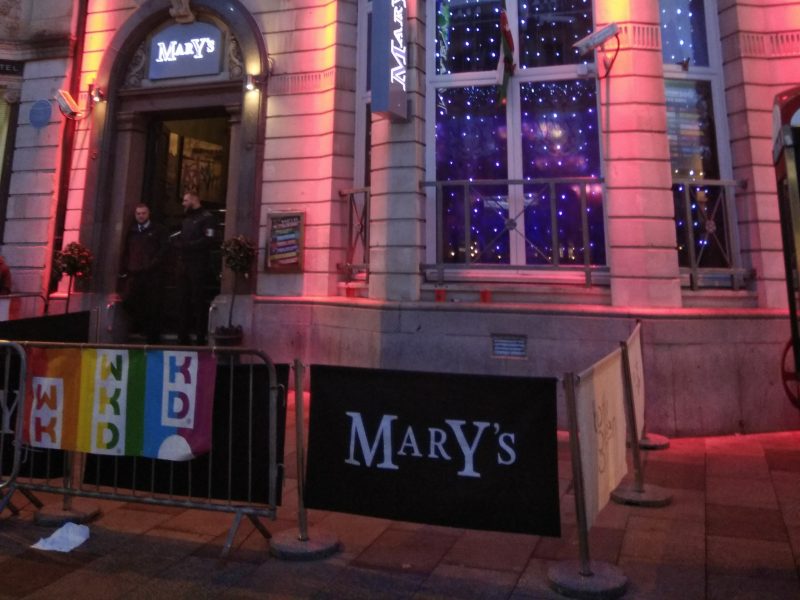 In lieu of World Aids Day, the University of South Wales and Mary's collaborate to present Marytacular Fashion Show
Countless people have lost their loved ones to aids over the years and while there is still no cure for the same, the stigma surrounding Aids has been reduced since it first took its toll. To create awareness about aids this year, the University of South Wales and Mary's are collaborating to present the Marytacular Fashion Show on World Aids Day, that is, 1 December.
General Manager of Mary's, Gordon Tovey said,"When the design students approached me, I wanted something that merged World Aids Day with the LGBTQ community because Mary's uses no labels." It is a non ticketed event that will showcase the dresses of student designers from the University of South Wales. People will have the opportunity to donate to the Terence Higgins Trust at the event which is a UK based trust that aims to help people with HIV lead a discrimination free and healthy lifestyle.
To show its support for the cause the event will largely be focusing on the colour schemes of red and white and will take place at Mary's.It will start at 7PM on 1 December and will go on till 1AM on 2 December.
The first half of the event would be white dresses with Kris Crowley's Kinetic Theatre Arts performing excerpts of the Beauty and the Beast for the break. The second half of the event will be Christmas Theme with a reveal. The four judges invited for the competition are Hazel, designer for drag queen dresses, drag queen, Mary Golds, Welsh artist Nathan Wyburn and Wayne Courtney, a columnist for Cardiff Times.
"It is the first time that we are doing a Fashion show for World Aids Day. I think it ticks all the boxes because it involves the students, the community and brings together people from different walks of life. It is going to be an annual event from now on."
About Post Author