A closer look at the data
The Northcote Street stabbing took place on Monday 5 November. That day also saw the BBC release nine sets of data on knife crime in England and Wales. Their data was based on government statistics from the Ministry of Justice and the Home Office.
Below are some of the most important statistics:
2014 (the period ending March 2014) had the fewest knife crimes over the last eight years, barely topping 25,000. There was a steady decline from 2011-2014, followed by a year-on-year increase after that year. Last year and 2018 marked considerable jumps.
Knives are the most common murder weapons in England and Wales, making up 30% of all homicides. Guns accounted for 5%.
80% of assaults are committed without a weapon, while 2% involve a glass bottle. This suggests that most attacks are not premeditated, and many likely involve alcohol. A knife was involved in 6%.
Under 18s committed 20% of knife possession offences.
The south east and south west of England scored similarly to Wales, the region with the least knife crime. Based on population and urban areas, this suggests that cities are largely to blame.
Despite the increase in offences, police stop-and-search efforts have declined. Less than 300,000 occurred in 2017/18, compared to over 1.2 million in 2011/12. Some believe this to be a factor in the increased rate of knife crime.
While police stop and search has decreased, sentences are now considerably harsher than they were. In 2011, sentences under three months in length were more common than those over 6 months. These figures have undergone a dramatic switch. Furthermore, knife offences are now more likely to result in jail time.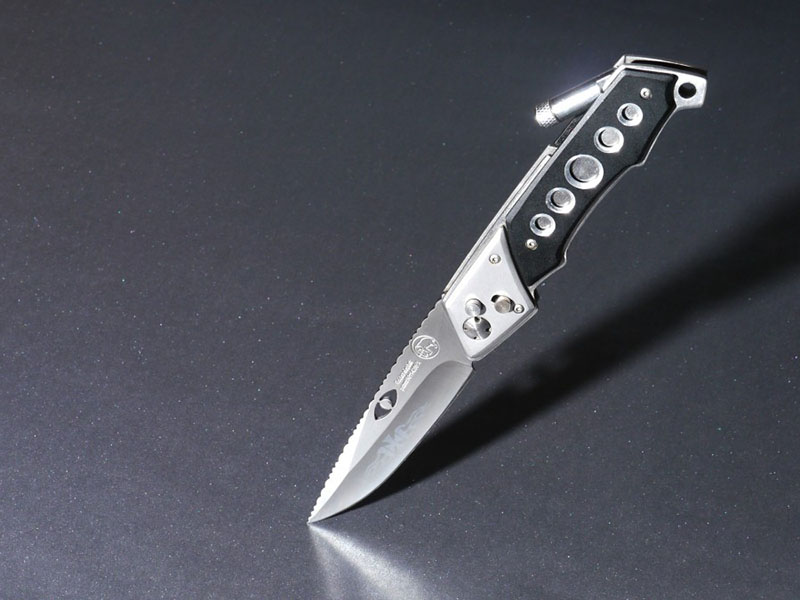 Wales was revealed as the region with the lowest knife crime rate on the same day as a Cardiff stabbing last week
A man survived a stabbing in Roath last week, the same day that Wales was lauded as the region with the lowest knife crime rate.
The man in question was successfully treated at the University Hospital of Wales and remained unnamed.
Police temporarily closed Northcote Street but have made no arrests.
The BBC released data on knife crime in England and Wales that same day, Monday 5 November. The data showed that it is on the rise, though 80% of violent crimes still involve no weapons.
One chart, however, compared regions of England and Wales based on knife crime statistics during the year March 2016-March 2017.
London was highest with nearly 140 knife crime offences per 100,000 people. The city totalled more than twice as many incidents as the West Midlands, which was next highest.
Wales, though, had fewer counts of knife crime than any region of England, with less than 30 in 12 months.
Despite this, South Wales Police communications officer Huw Silk says that knife crime has not dropped in Wales.
"Knife crime remains rare for the vast majority of communities in South Wales," Huw says. "However, that does not mean we are going to get complacent about the problem. We have seen that it has risen across the UK in general, and we are no exception."
Local police forces in South Wales have taken a unique, needs-based approach.
"This is not a one-size-fits-all tactic," says Huw, "but will ensure each area takes a specific, targeted, intelligence-led approach."
The BBC discussed the reasons behind rising knife crime: "The explanations for rising knife crime range from police budget cuts, to gang violence and disputes between drug dealers."
Another potential reason is a steep decline in police stop-and-search tactics.
South Wales Police declined to comment on the Northcote Street incident, saying it is still under investigation. Crimestoppers and South Wales Police urge those with information to come forward.
About Post Author