The Ffwrnes 'most popular pizza guide'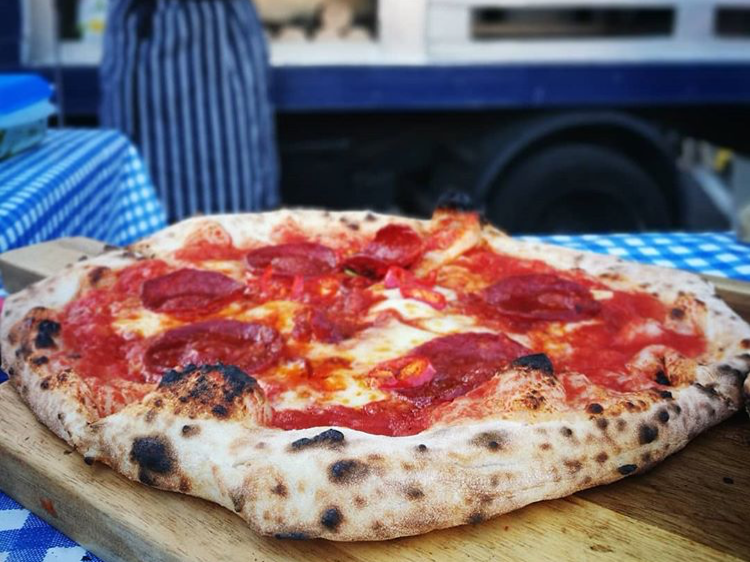 BRIE & ONION JAM
Tomato base, Brie, Parmigiano Reggiano, caramelised Onion jam, Rocket, Balsamic glaze & extra virgin Olive Oil
NYC
Tomato base, Mozzarella, Red Onions, Pastrami, Gherkins & American Mustard
JIAWL BACH (DIAVOLA)
Tomato base, Mozzarella, Parmigiano Reggiano, spicy Salami, Chillies & extra virgin Olive Oil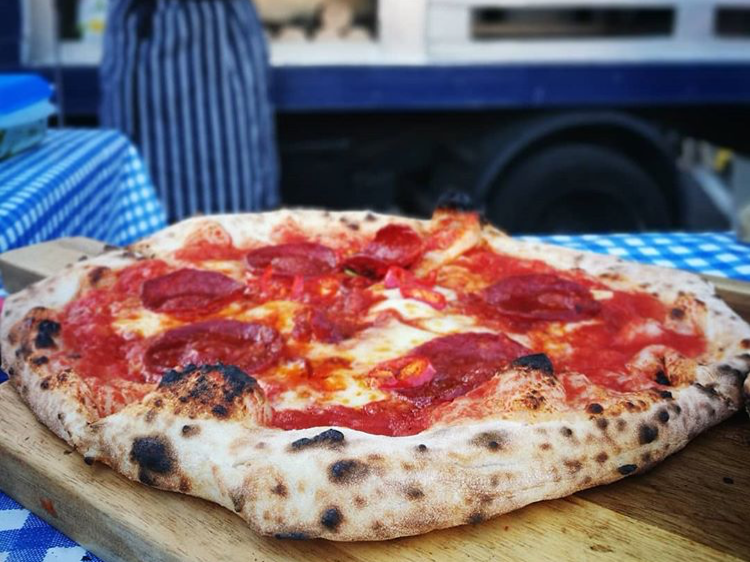 An award winning Welsh pizza company have been voted into the finals of the Welsh Italian Awards, just three months after their pizzeria opened in the iconic Cardiff market.
Ffwrnes Pizza, owned by Welsh duo Ieuan and Jez, was presented with the award for Best Pizza in Wales in 2017, after the pair began crafting traditional neapolitan pizza and touring their creations in a three wheeled van.
At the beginning of this autumn they were nominated to receive awards for Best Pizza and Best Pizzeria, only months after they set up their new pizzeria in the heart of the Cardiff food scene.
"It's the second year of the Welsh Italian Awards, and we are humbled and grateful to all our lovely customers who voted for us to help us get to the finals this year," the pair explained.
"We are up for Best Pizza and Best Pizzeria this year, and we are chuffed to bits- especially since our little pizzeria in Cardiff Market has only been open for 3 months."
This nomination comes only a year after Ffwrnes Pizza won prizes in the first Welsh Italian Awards here in Cardiff.
"In 2017 we were chosen as the Best Pizza in Wales" they said. "Each of the finalists were visited by an independent judge and asked to make a Margherita pizza – the true test of a pizza maker.  
"It was so nerve wracking making that pizza.
"The feedback we received was that we won by one mark and that the whole competition was closely fought, so it's great testament to how many fab pizza places there are in Wales" said Jez and Ieuan.
Since their creation in 2014 and award in 2017, the company have continued to combine traditional Italian methods with locally sourced, Welsh produce in order to maintain their sustainability, and believe the opportunity to have an award winning pizza served in a Victorian market is not an opportunity to be missed.
"Wales has some of the best producers and it's great to be able to support and help showcase these," the pair explained.
You can discover more about Ffwrnes Pizza on their website.
About Post Author