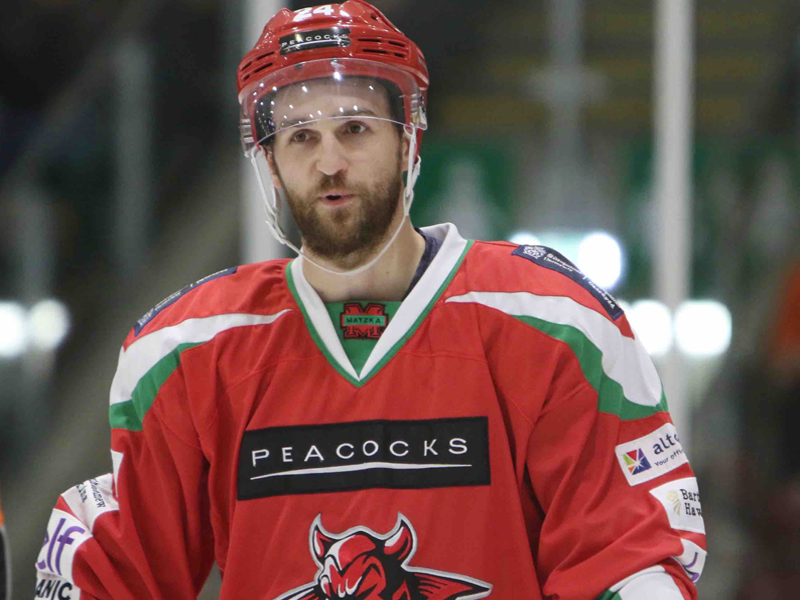 Devils announce partnership with LGBT Sport Cymru and will wear Pride jerseys as they go head-to-head with the Giants on 26 November

The Cardiff Devils play the Belfast Giants this Sunday at Ice Arena Wales and will wear bespoke Pride jerseys to celebrate their new partnership with LGBT Sport Cymru.
The partnership reiterates the club's continuous dedication in fighting against LGBT discrimination, and follows on from their participation in last seasons You Can Play project.
Sunday's game, coined Pride Night, also falls on Rainbow Lace week – Stonewall's [LGBT rights charity] campaign to "Make sport everyone's game."
Fans, however, will have to wait for the reveal of the new Pride jerseys later this week.
The jerseys will also be auctioned off at the end of the game on Sunday.
Devils defenceman Andrew Hotham will take on the role of official ambassador for the partnership between the Devils and LGBT Sport Cymru, and will work closely with the organisation to further promote their progressive message.
Andrew said: "I feel very honoured to be apart of such a tremendous event. Unfortunately the culture in the world is not that of total inclusivity, however [collaborating with] organisations like LGBT Sport Cymru is a great way to make individuals feel welcome in a sporting environment. Sports are for everyone and we as a team welcome any player, staff member, or fan to enjoy ice hockey."
The Cardiff Devils hope to make Pride Night an annual event, and their work with LGBT Sport Cymru will also extend into the club's activities outside of league play.
Zoe Thacker, Secretary of LGBT Sport Cymru said: "We really hope to be able to support the Devils in becoming an even more inclusive club, on a performance level, but also with their outreach work and grassroots coaching. It's so important to spread the message to fans and other teams that the Devils really do champion inclusion throughout the whole organisation. If players can be themselves, they will perform their very best on the ice, and feel more supported off the ice."
About Post Author