Salsa facts
The dance originated in Cuba

It is similar in style to the Mambo, but with more side-to-side movements

The name 'salsa' actually originated in New York

There are many different styles – Most salsa dances performed by professionals and on TV shows such as Dancing with the Stars, come from the LA Style

Cuban style is the most traditional salsa dance style

American soldiers were the first U.S. citizens who became aware of Salsa during the Cuban War of 1898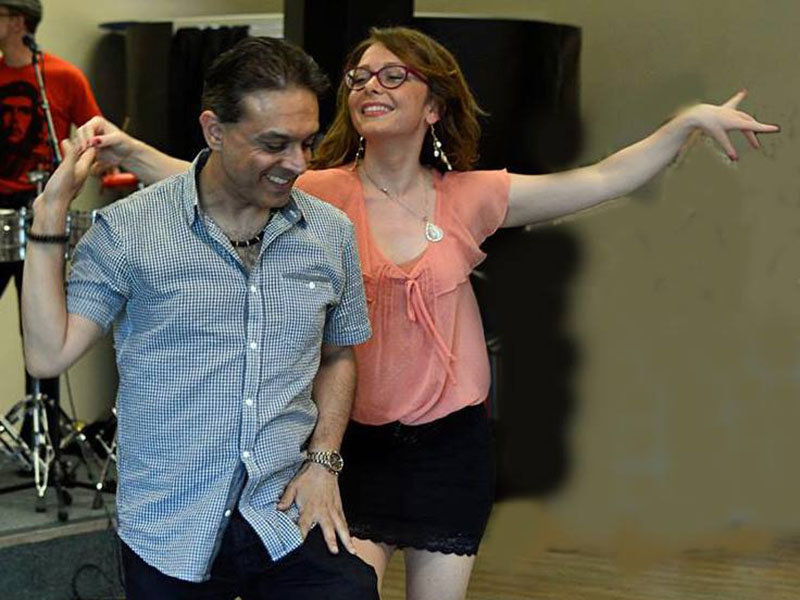 It doesn't matter if you're a beginner or an advanced student – Salsa Buena has something for everyone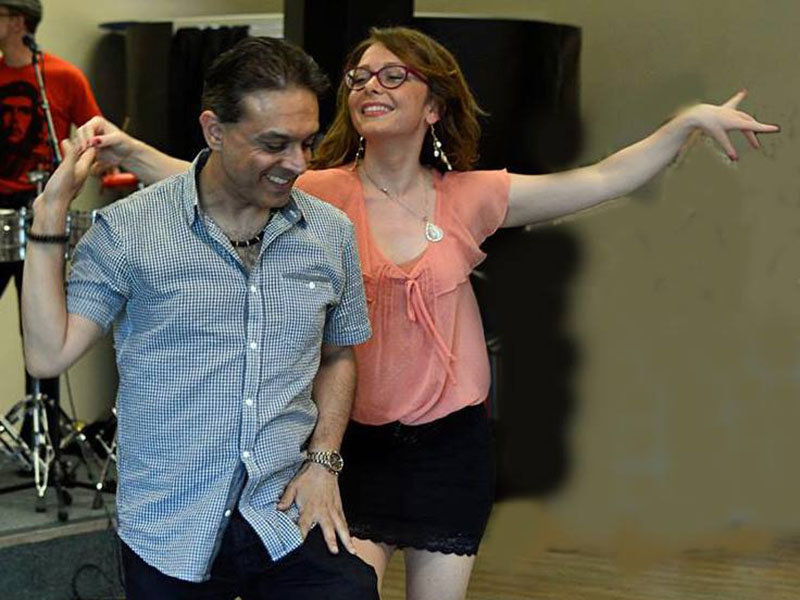 Shahid Khan began his salsa journey in 2001 and now teaches classes to Cardiff dancers.
He runs weekly classes and monthly events after being inspired by world class professionals.
He said he was persuaded to go to a salsa class and has not looked back since. His mentors not only taught him to dance, but instilled the "energy, passion and desire" to go with it.
"The classes started when I returned to Cardiff from living in London, where I learned to dance," said Shahid. "People commented that my standard and technique of dancing was such that I should be teaching."
He runs classes for absolute beginners to more advanced dancers. Once you demonstrate a certain level of understanding and ability, you can move up!
The classes run Monday to Thursday at different venues. This allows for a larger number of people to attend as they aren't restricted to only one day.
The monthly events are a bit different to the classes. The nights start off with salsa and bachata classes, but end with a club night.
Sana Malik (34) attends the monthly events all the time. "It's a great way to see friends," she said.
Continuing, Sana said, "I like that we can have the class then dance the rest of the night away! I do attend the weekly classes but the events are fun as there is always a great DJ and a guest teacher."
Salsa Buena also helps charities to fundraise. Shahid noticed that smaller, less generally emotive charities can find it harder to get the resources to fundraise than bigger charities.
As a result, the Salsa Buena Charity Initiative was born out of his hope that charities should get an equal opportunity to fundraise for their cause.
For more information on his classes, fundraisers or events, Shahid can be reached on: shahid@salsabuena.co.uk
Salsa facts
The dance originated in Cuba

It is similar in style to the Mambo, but with more side-to-side movements

The name 'salsa' actually originated in New York

There are many different styles – Most salsa dances performed by professionals and on TV shows such as Dancing with the Stars, come from the LA Style

Cuban style is the most traditional salsa dance style

American soldiers were the first U.S. citizens who became aware of Salsa during the Cuban War of 1898
About Post Author