More winners of the Wales Start-Up Awards:
Social enterprise Start-Up – The GoodWash Company
GoodWash is a social enterprise selling wash products that give 100% of profits to local projects that improve the lives of animals and people. Based in Penarth, all its products are cruelty free and locally sourced as they want to help cultivate a conscious consumer movement.
Food and Drink Start-Up – Aber Falls Whisky Distillery
Aber Falls creates whiskies and spirits using ingredients sourced from Wales and are committed to its products being premium quality. They are only one of four distilleries in Wales and are located near the famous Aber Falls waterfall in Gwynedd.
Digital Start-Up – Signum Health
Signum Health in Caerphilly uses artificial intelligence and cloud-based technology to deliver remote health care and support within local communities. It wants to enable patients, healthcare providers, GPs and other alternative services to work more efficiently.
Creative Start-Up – Sadler Jones
Sadler Jones is a luxury stationery company based in Cardiff creating greeting cards, stationery, gift wrap and prints. Everything they produce is created in-house using distinctive modern style and hand lettering.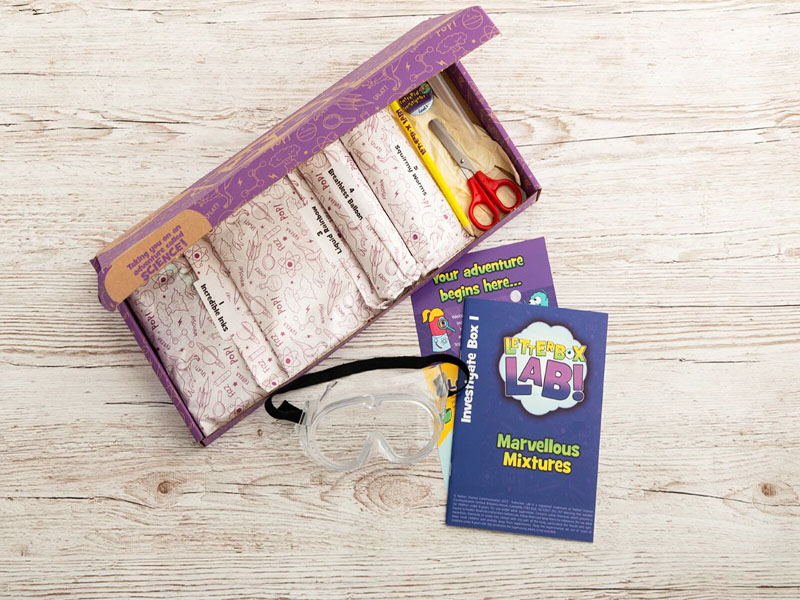 Letterbox Lab who won retail start-up of the year has created a children's science subscription service that can be delivered straight to your door
Letterbox Lab based here in Cardiff won retail start-up of the year at the Wales Start-Up Awards in September due to their innovative subscription box idea.
The company provides science kits for children with everything needed to perform the experiments in the comfort of your own home.
Founders Mia and Dr Bryan Hatton were inspired to try and find a new way for families to enjoy and play with science. They wanted it to be regardless of background and prior knowledge of the subject.
Bryan, 39, said they both wanted to continue using their scientific backgrounds when they considered starting a business. "We wanted to continue doing what we loved, which is getting kids to play with science. But, we wanted to do something that was ours, that we would be in control of and running ourselves.
"We didn't know about subscription boxes at the time, but we thought of Graze boxes that send food and thought why don't we do it with kids science experiments?"
On winning the award, he said it was absolutely amazing and mind-blowing for them to be awarded for excellence in retail. 
Letterbox Lab has created something unlike anything else currently in the industry, which has seen rapid growth over the last few years. 
According to Forbes there were 3,500 subscription box services as of October 2018 in the UK, an increase of 40% from the year before.
It is thought the industry is booming due to the boxes being a great solution for an indecisive consumer, as the contents can be unpredictable, so you don't always know what you are going to get.
Letterbox Lab have created two different boxes for different age groups, one for ages 6-12+ and one for 8-12+. These can be found and ordered via their website and can be purchased as a subscription or as a one-off purchase.
About Post Author