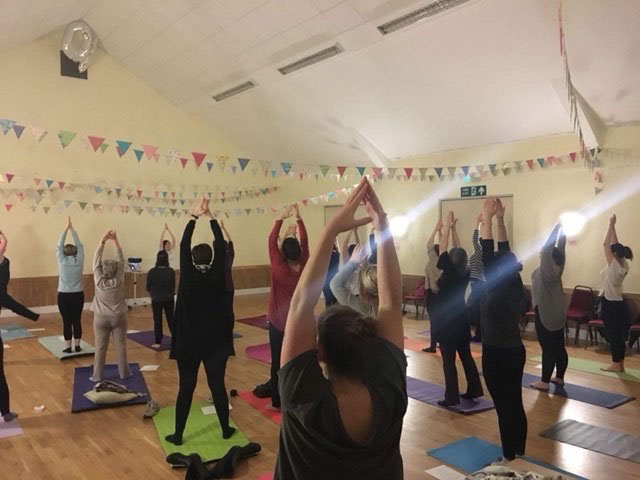 A local complementary therapist has expanded her wellbeing business after noticing a growing demand for natural care services in her community.
Women's Wellbeing, a Rogiet based wellbeing business, has now introduced a seven-week course that aims to combat stress and loneliness while improving the physical health of local women.
Following a stress induced seizure several years ago, therapist Holly Turner, 24, became interested in complementary healthcare after she received alternative methods of care during her own recovery.  
Holly trained as a complementary therapist in a Cardiff Metropolitan University and and went on to receive an award for best clinical practice before opening her wellbeing studio in Rogiet, Monmouthshire.
Alongside creating her studio, which offers reflexology and aromatherapy, Holly created Women's Wellbeing– a drop-in group session where women could pay on the door and be taught a combination of stress management techniques: meditation, massage, and a knowledge of essential oils.
At these sessions, Holly soon became aware of the rapidly growing popularity of mindful health services, and realised her business would need to grow alongside the rate of demand.
Fast forward a year, and the South Wales business is fast expanding.
Holly decided to harness her background in web development and design in order to create and market a seven week wellness course for local women.  
The course aims to combat the effects of everyday stress, while counteracting feelings of loneliness by creating a strong social community.
Holly has designed the course so that women can buy tickets and attend the consecutive classes which will run throughout this autumn, and will combine her teaching with sessions from different instructors in order to offer a greater range of mindfulness and wellbeing techniques.
Holly said: "The group began in May 2017 with a desire to start a new community of women that liked the idea of improving themselves together.
"After just over a year of running pay-as-you-go sessions, I decided to expand into a course where ladies paid for a ticket before hand.
"This provided more stability for both members and myself."
Abigail Cain, a Pilates instructor who works alongside Women's Wellbeing, said: "[Women's Wellbeing] started with a meet-up every other week, which quickly turned weekly due to high demand".
The budding entrepreneurship within Women's Wellbeing has allowed the business to grow whilst building up others, said Abi.
You can visit the Women's Wellbeing site for information about the studio and courses here.
About Post Author