More about Otter Wales, an events team promoting gender equality in music
Producer: Ethan John
Director: Zac Nonely
Marketing: Jess Campbell
Female artistes featured at the Otter Wales 'Girl' and 'Summer Session' events included:
-Kaycee
-Rebecca Hurn
-PARCS
-Frostroyk
-Rozelle
-Baby Brave
-Cadno
-Chroma Casaiety
Sound clip from a previous 'Summer Session'
[youtube]https://youtu.be/VfBPVDVmEQE[/youtube]
Connect with Otter Wales via their: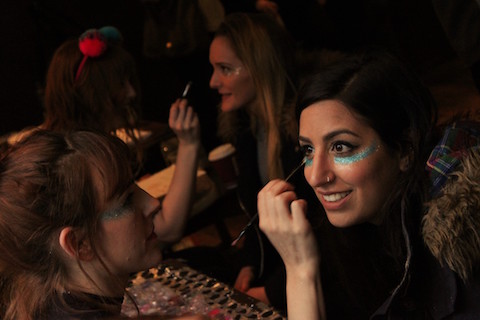 In an industry inundated with male musicians, an event management company in South Wales is striving to make a difference. Otter Wales is a promotional firm formed with the sole objective of boosting gender equality in the music scene.
Otter Wales hosts events fronted by female singers. Says director Zac Nonely, "Otter Wales came about in my third year at university. I read an article online from Vice and a statistic stated that 89% of the music industry was male dominated. I was shocked and wanted to do something about this."
And that's how 'Girl' was born. Girl was a one-day event first held in Cardiff in April. It showcased local female musicians, all girl bands and female fronted acts. Otter Wales was then encouraged to continue promoting female music acts after the massive turnout at the first event. "We had a great response to the event in April, it almost sold out. We had a lot of good feedback and people said they really enjoyed themselves," explains Zac enthusiastically.
Based on the success of this first event, 'Summer Sessions' took place in October. The aim of this second event was to showcase female talent, but this time via live informal music sessions. The sessions were held in back yards and all the performances were recorded and uploaded online to create awareness about female star quality.
Summer Sessions will be followed by 'Winter Warmers', a gig which is next on the cards for Otter Wales. Another 'Girl' session is also in the planning stage and will be hosted in February 2017 at Cardiff's Moon Club.
"Our next dream is to have branded T-shirts we can wear on event and shooting days to look like a proper crew. It's all coming up in quick, exciting steps to be honest,"quips Otter Wales producer Ethan John.
According to the Association of Independent Music (AIM), despite notable female successes in the music industry, there is still a long way to go before reaching gender equality. Sixty-one percent of those working in the music industry are male.
About Post Author