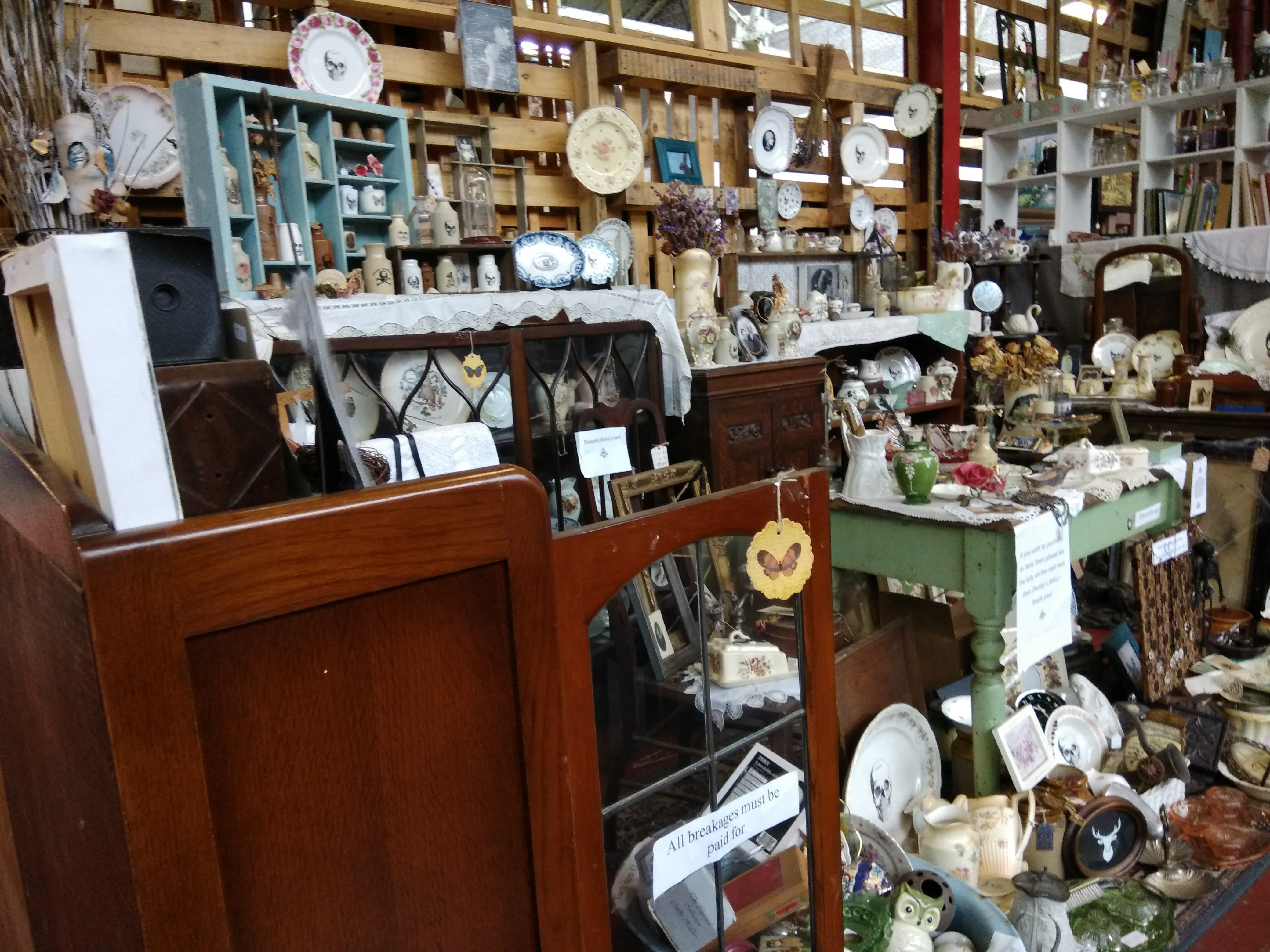 Unusual Christmas gifts can be bought from the flea market, tucked away on Clydesmuir Road
A world removed from the 21st century, the Cardiff Indoor Flea Market first started 4 years ago with just one hall and has now expanded to numerous stalls that offer a variety of goods at low prices. With its collection of odds and ends, it is sure to offer a range of gifts that the visitor never expected to find (including things like a cauldron!).
Instead of getting your family the same, hackneyed gifts for Christmas, get an offbeat gift that suits their personality. The numerous goods sold here, are sometimes got in from auctions and at other times, antiques belonging to the 1800s or 1900s are passed down through generations. Typewriters, beautiful porcelain dishes, jewellery, instruments and records from the 80s are among the many things found here.
Rose, one of the sellers with a stall called Alice in Wonderland said, "Right now I have all my Halloween stuff up and later on, in Christmas I'll get these down and put my Christmas collection on display. I like staying in it. The market is beautifully decorated in Christmas as well."
Nostalgia Cafe run by Luke and Emma is another reason for the market to be the site of one's Christmas shopping. It serves breakfasts, meals, filled rolls,etc. It also puts up a set of snacks like scones and cakes that change everyday, true to the spirit of the market.
Emma said, "In addition to some of our homemade stuff, we have recently started serving Sunday Dinners as well."  The day therefore doesn't just stay limited to acquiring gifts for others but can also contribute to a family outing.
The market sells different goods each time and hardly the same thing twice. A customer is sure to find something that compliments their close ones as well as being a memorable gift. Perhaps that is where the essence of the market lies.
About Post Author