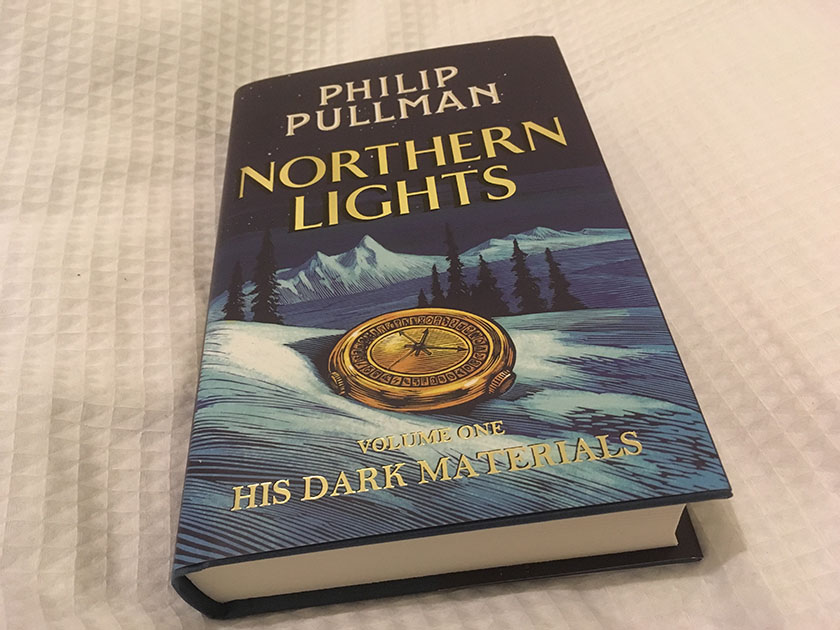 Lyra's Oxford is being brought to Cardiff this year as Cardiff Bay's new studio, Bad Wolf, is set to commence production within the next few months.
Bad Wolf, which was set up in 2015, is the largest film studio ever based in Wales. It was created by former BBC executives Julie Gardner and Jane Tranter, the duo originally responsible for bringing Doctor Who and Torchwood to South Wales too.
Due to the complexity of Philip Pullman's classic trilogy, they have proven difficult to translate to the screen – but the author believes the right medium has finally been found.
"I think of all the forms it could possibly exist in, apart from the novel, probably long-form television is the best way of doing it because you have time," he said at the BBC's Millennium Centre on 22nd October.
He continued: "What's missing in the Golden Compass movie is the time to tell the full story. You can't keep people in the cinema for eleven hours without barring the doors! You have to lose so much."
It is anticipated that His Dark Materials will be among the first of many major productions to use the Bad Wolf studios. They already have the rights to Deborah Harkness' A Discovery of Witches, which began filming in September.
Speaking to Wales Online, Ms Gardner stated her hopes that the studio would become the centre of a thriving creative and production community in South Wales. She believes that with the recent resurgence of television and film production in Wales, a permanent large scale studio is necessary to stay competitive.
Mr. Pullman was certainly impressed: "I had the privilege of seeing the studio where it's going to be made," he said. "Absolutely amazing! I am very excited."
His Dark Materials is currently scheduled for release on BBC One in 2018.
About Post Author