How SEEN works
 Each edition of SEEN is centred on a different theme, so that all the featured plays have a link running through them. The upcoming theme, Blue Sky, deals with big, wildly imaginative ideas. Once submissions have closed, the best plays are chosen from the scripts available.
Three to five plays are performed, depending on length. After the performance everyone goes and gets a drink – this isn't a pub theatre for nothing – before coming back to give feedback and discuss the merits of each play.
Importantly, feedback will focus less on the overall themes of the play, but more on how effectively those ideas are conveyed to the audience.
"Sometimes, the Welsh theatre can lack rigour. It doesn't matter how good your ideas are – if your play isn't well made, no-one is going to get to see it," said Dan.
If you would like to submit a script, simply download and fill in an application form here. Any questions can be sent to seen@otherroomtheatre.com.
If, on the other hand, you would like to witness SEEN in action, the next instalment is due to be performed on Tuesday 14th November at 19:30 in the evening.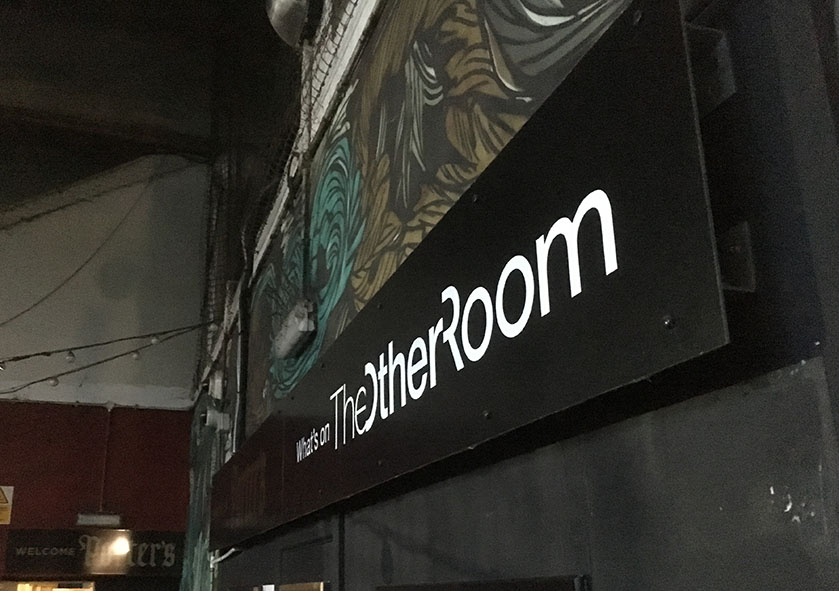 Becoming a playwright is already daunting enough without having to fight for a stage, a problem that Cardiff theatre The Other Room is addressing with its new scratch platform, SEEN.
The Other Room already made headlines when it opened in 2014 as Wales first ever 'pub theatre'. Two years later, it won the Stage award for best fringe theatre in the UK, becoming the first theatre outside of London to win the prize.
Artistic director Dan Jones is very clear about what makes The Other Room so special.
"Pub theatre is about producing thematically daring, practically ambitious plays in an intimate space," said the 26-year old.
The new scheme, SEEN, is an event for budding playwrights to showcase their talent live on stage. All ideas are welcome, the more inventive the better.
"We had a play made entirely out of song lyrics and titles spliced with dialogue," continued Dan. "It sounds bizarre, but when we actually went through the script, some of it read like it was straight out of Shakespeare."
The play, named Horns, has already grown via SEEN from a short 10-minute piece to a full length play, to be performed at The Other Room on 13th November. The writer, Francois Pandolfo, was full of praise for the format.
"Without the trust and opportunities places like The Other Room offer then people like me would really struggle to be heard," said Francois. "SEEN is a perfect platform for me to 'sick up' all these ideas and random thoughts and see if it works."
As for the long term aims of the project, Dan hopes The Other Room can continue to turn new ideas into touring productions.
He said: "In an ideal world, an autumn production would be a play from SEEN. That's what we're aiming for."
About Post Author