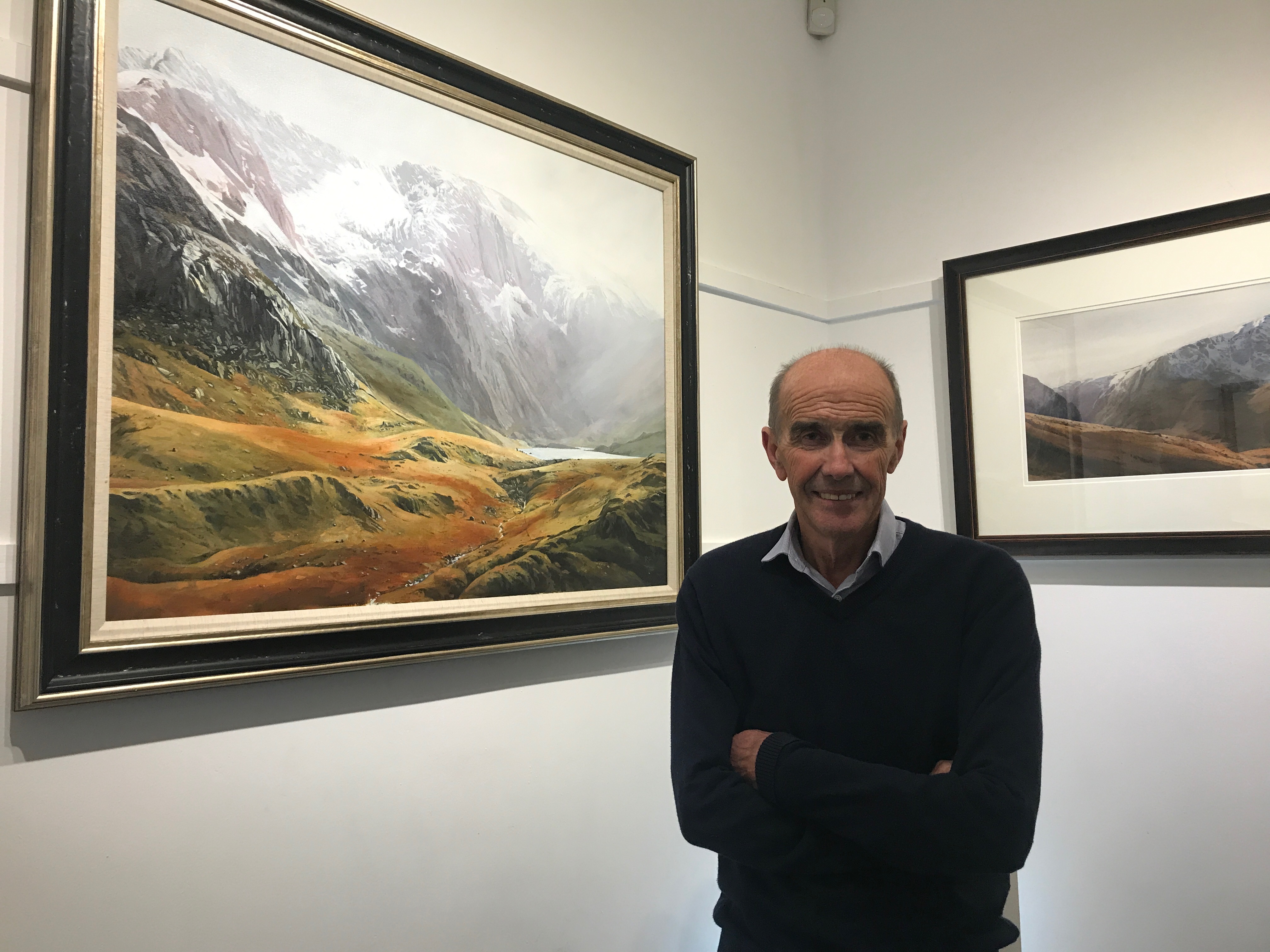 Welsh watercolourist and mountaineer Rob Piercy has painted powerful and dramatic Welsh landscapes, including striking mountains, powerful waves and lovely villages, which are now displayed at a new exhibition at The Albany Gallery.
Artist Rob Piercy's most recent collection was inspired by the power and drama of the Welsh landscape and is exhibited at the Albany Gallery until mid November.
A prolific painter, Rob, from Portmadog, North Wales, completed his new collection of 42 paintings in just eight months and treats painting like a full-time job, working on his artworks between 10am and 5pm each day.
Rob is especially influenced by the drama in the landscape and chooses his subject matter very carefully to ensure his paintings capture the beautiful drama and powerful nature of mountains and the Welsh landscape.
Rob says, "It can get quite lonely, but I know all of the good places to go", as he uses his insider knowledge of locations to paint from his experience of mountaineering.
Rob says, "It's all about maximum impact and maximum drama". He looks for power in his composition from the contrast between light and dark and the impact of strong shadows to present the power of a striking Welsh scene which he describes as honest.
The Albany Gallery, owned by Mrs Mary Yapp MBE, has been running for 52 years.
The gallery's monthly exhibition programme showcases leading Welsh, and other British artists, in individual and group exhibitions across a variety of media.
Hannah Bryce has been working at The Albany Gallery since 2004 and said, "We're really excited to have the exhibition here, particularly because it might be one of his last as he may take a break from painting".
About Post Author