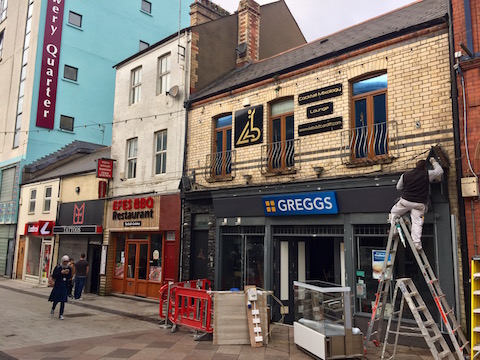 Those who are tired of hearing pop songs on repeat all day and night will rejoice in finding these Cardiff bars that offer original live music.
The first notable venue supplying this particular intoxication is Live Lounge, located on 9 The Friary, minutes away from the city centre.
Live music is played throughout the day, allowing guests to chill with a drink in hand, while listening to a variety of new and experienced artists on stage.
A spokesperson for Live Lounge said, "We offer some of the best chilled out acoustic acts around, so why not kick back and relax during the day, then get ready to party into the night with our high energy duos and cover bands."
Live Lounge offers an opportunity to those fresh artists to perform in front of a real and engaging audience, boosting their confidence and providing a good time for you, the listener.
Jazz from the 20s
If you're interested in reliving the 1920s make your way to Lab 22, located on Caroline St, where you can indulge yourself to 'prohibition cocktails' and live jazz music.
Lab 22 aims to bring a modern touch to an era known for experimental entertainment.
Every Monday the venue hosts a special 'prohibition' night based on the events of the American depression – as much as that sounds like an awfully depressing event to be a part of, Lab 22 jazz things up (literally) with special cocktails and equally talented jazz bands.
As Instagram user, @eleanoarr, expresses, the drinks are simply "mesmerising".
If you've got itchy feet, be sure to give Lab 22's Moonshine Monday a try; you come for the aesthetic but stay for the music.
Whatever you fancy, you're sure to find it in Cardiff.
Check out the sidebar for more information.
About Post Author