Product Pick
Name: Pernigotti, Gianduiotto King
What is it: an italian christmas chocolate bar
Who will be selling it: Simply V
Price: £3.25
Further information
Check out who else will be there on Facebook
Location:
Upcoming vegan fayres in 2018
Upcoming #absolutelyfabulous #vegan #events2018

Posted by Sue Thomas on Saturday, 11 November 2017
Absolutely Fabulous Vegan Fayres © Sue Thomas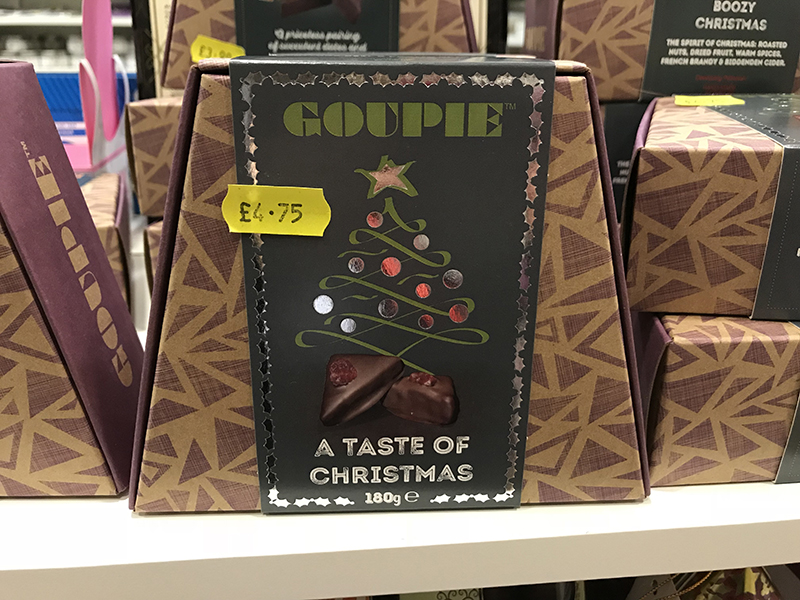 From dairy-free ice cream to raw chocolate, Cardiff's Ab Fab Vegan Winter Wonderland is returning to Depot with brand new stalls
Vegan festival Absolutely Fabulous Winter Wonderland is returning for its 4th year following the success of its one-day event in 2016.
The festival will fill Depot with tasty, Christmas inspired treats once again on 3 December 2017. The event will run from 11am until 5pm.
Ab Fab has been created by the independent business Absolutely Fabulous Vegan Fayres which has been running for six years.
The festival combines an Alice in Wonderland theme with Christmas which is set to create a magical occasion.
Owner of Ab Fab Vegan Fayres, 66-year-old Sue Thomas, explained she has been vegan for 11 years.
She says she is passionate about vegan food because she feels strongly about animal welfare and also believes in the health benefits of following a vegan diet. This enthusiasm led her to start running vegan events for a living.
Everyone is encouraged to attend the festival this December and she describes the Depot venue's twinkly trees as "wonderful".
"Why not come along and have a look," she added, "there is everything you could want under one roof."
Local vegan stockists such as Simply V and Spanish Complutum Food will be attending as well as Ice Green who specialise in dairy-free ice cream.
New for this year are vegan bakery Eat Petite, from Penarth, and 100% natural herbs and spices company Herbes et Epices from France.
Five different cake stalls will also be there.
Simply V owner, Spencer John, explained they will be selling new vegan products for Christmas including candy canes at £1.39 each and Goupie's chocolates at £4.75 each.
He said: "It is a great place to see a lot of vegan businesses in one place.
"It's good to have vegan events in Cardiff," he added, "it pulls the vegan community together and shows there is a big market for it."
Admission for adults is £1. A free kids corner is also available.
Ab Fab Vegan Fayres 2016 © Pandasaurus_J
About Post Author