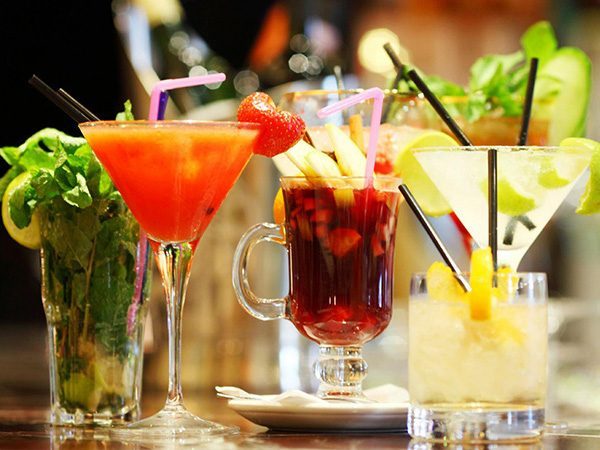 This Christmas entertain your guests by getting to know how special cocktails are made at a tasting workshop conducted by Dom Jacobs!
After taking over The Running Horse, Mayfair's oldest pub in 2013, Dom Jacobs is coming to Abergavenny to delight his fan base with a cocktail tasting workshop. Mayfair's bartender will win over the crowd again this year just in time for christmas.
The workshop will take place on the 9th December 2017, in Homes of Elegance, 7 Mill St, Abergavenny. At the workshop, Dom Jacobs will demonstrate the art of putting together a number of cocktails. The guests will have the opportunity to taste these delicious concoctions and will also receive recipe cards that they can take home. 
The workshop will be an hour long and some of the drinks that he will be using are espresso martini, gin fizz, etc. The guests will have the opportunity to witness the fabulous skills of Dom Jacobs while learning interesting ways to prepare drinks for their guests.
In addition to this, on the 10th December there will also be other exciting events taking place at the Abergavenny Christmas Fair. Wales Online commented on the Abergavenny Food Festival, another festival that happens in September, "Each year the festival attracts more than 35,000 visitors, generating an estimated £4 million for the local economy." 
There will be over 85 stallholders with festive food and gifts for sale across the decked up Market Hall, Upper Brewery Yard and Priory to add to the Christmas jitters. Kids could also stop by  The Angel Hotel to hop in for a ride in Santa's horse and carriage. Wristbands to enter the Christmas fair cost £5 and can be booked in advance.
 Chief Executive, Aine Morris also said, that there will be festive menu tips from a glittering demo stage lineup of culinary experts, including MasterChef quarter finalist Imran Nathoo, expert forager Liz Knight, and food and garden writer Lia Leendertz.
About Post Author