Green City Events is a team of experienced local green experts and eco-enthusiasts, passionate about sustainable living and the environment. Green City events grows green people and places within the city to create resilient and happy communities. Check Green City Event's webpage, Facebook and Twitter for more information.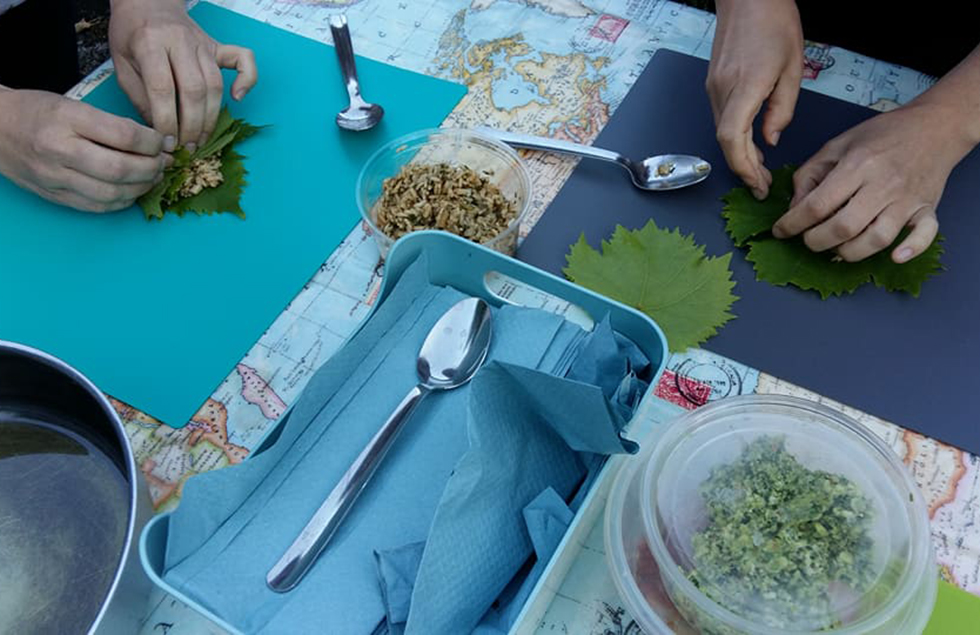 A gateway to a more skilled, delicious and sustainable way of life
Green City Event hosts their Secret Squirrel Supper Club on November 3, giving Cardiffians a new platform to feast, learn, and share ideas with the local community.

In addition to a practical workshop on how to cook autumnal cuisines from expert chef Lia Moutselou, participants are also given a unique platform to share their own skills for sustainable living in the Cardiff.

The workshop is held at Little Man Coffee Co.

Demos from attendees range from DIY gardening, dehydrating, preserving and growing food, to starting out with hydroponics.
According to the Green City Events website, the Supper Club is a chance to share skills and knowledge with the local community and most importantly to "inspire others to do the same."

The Secret Squirrel Supper club is part of the Green Squirrel project, a programme of workshops launched in 2015 that aims to provide skills to city dwellers who want a greener lifestyle.

Director of Green City Events, Hannah Garcia, Said: "We've found that our participants bring so many interesting skills and experiences to our events, so in 2017 we launched the Secret Squirrel Supper Club. These are skill sharing events that bring Cardiffians together over a meal to teach and learn together."

The series of Green Squirrel workshops is set to continue well into 2018 and has included everything from mead making, beekeeping, chicken care, and even autumn and spring foraging in Bute park.

Hannah said: "We found that it can be tough and expensive for city dwellers to pick up many of the skills needed to live more sustainably, so we wanted to offer an affordable solution. We know that there are so many people in Cardiff with amazing skills so we squirrelled around to find a great bunch of tutors who could teach their skills right in the heart of the city."
About Post Author