Contact details for Got Beef
029 2061 7534
161 Cowbridge Road East, Canton. (Down the 'secret alley' next door to Home Bargains)
When is it on?
The Halloween themed pop-up will be on Sunday, October 30. Doors open at 12pm and close around 8pm.
The garden pop-ups take place on Saturdays and Sundays from October 22 to November 11. Doors open at noon and close around 6pm on both days.
What can I expect?
Entertainment for children
The site is accessible for wheelchair users and toilet facilities will be provided
The pop-up is also dog friendly
FREE entry
To find out where Got Beef will be popping-up next follow their Twitter @Gotbeefco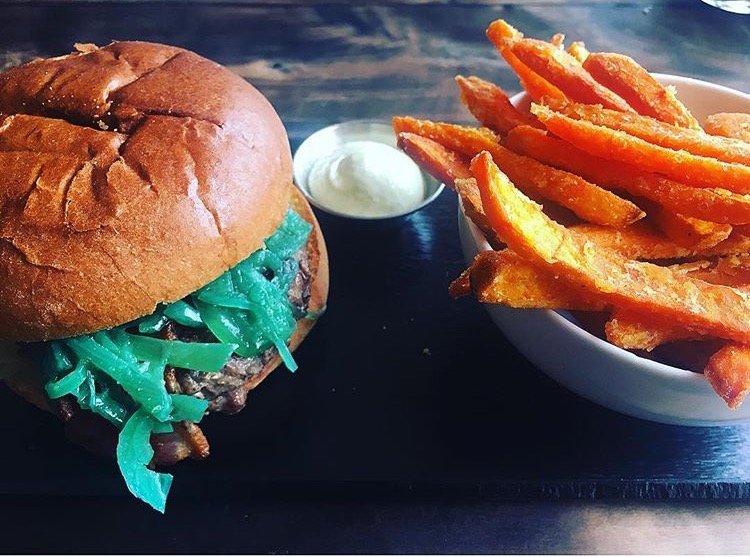 The gourmet burger restaurant has recently started hosting a series of garden pop-up events in Cardiff and have a special Halloween theme for Sunday, 30 October
Founder and chef Cai Pritchard explained he and his team will be selling a number of Halloween themed specials on Sunday, including their very own take on a Bloody Mary, made with gin and sriracha, (a type of hot chili sauce). Got Beef and Bao Peep are also partnering up to create a Halloween themed special. Cai said, "people will have to come and visit to find out what".
Cai says there will be plenty of Halloween activities to keep the kids entertained, including: face paint, pumpkin decorating and games.
Got Beef initially started as a pop-up before making the leap and moving into a permanent bar and kitchen located on Whitchurch Road, Maindy. Shortly after opening its doors, it was voted the number two burger joint in the whole of Wales. Cai was pleased to be second and said he is determined to keep up the hard work.
The burgers seem to be very popular with the locals. Renne Williams, manager at Tortilla, is a local customer and said, "Not only does it look beautiful, but it tastes even better. One of the best cures for my hangover."
All the beef patties are made from Welsh Black Beef, a local producer, and the menu features burgers such as the Bombay – a curried bacon, coriander and lime mayo burger – and a Heisen, a Breaking Bad themed burger with blue onions, bacon and blue cheese.
A recent Twitter poll conducted by @foodfanreviews showed that 66% of 110 voters said the best burger in Cardiff was Got Beef, with competitors including GBK and Five Guys.
Local food bloggers are raving about Got Beef and their pop-ups on social media. Sophia Churchill from November Issue took to Twitter to show her excitement and said she couldn't wait to try the dirty fries, which are seasoned fries with melted cheese, bacon bits and jalapeños.
About Post Author