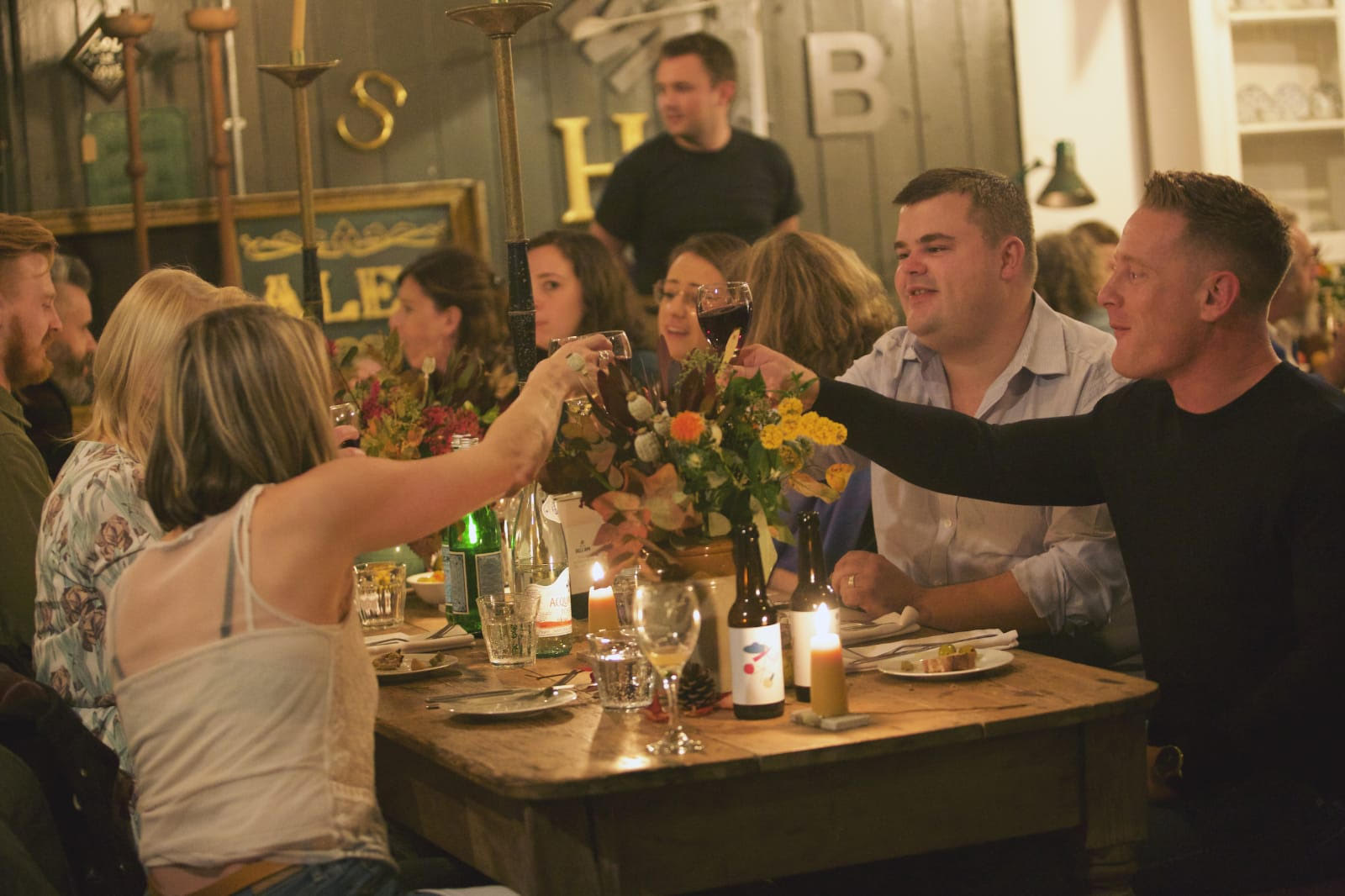 Welsh producers of cheese, wine and more will collaborate to create delicious feasts of local food in off-beat Cardiff spaces
A new supper club championing Welsh produce is holding its first series of events this winter.
The forthcoming dinners from Hive Dine Social and will show off some of the best food Wales has to offer.
At each event, locally prepared food will be served in the form of casual sharing plates and at communal tables.
A full spread including local wine and beer will be offered to attendees at each dinner.
Guests can expect to be fed by some of the best suppliers of gourmet cheese, meat and drinks in South Wales.
Events like these are growing in popularity because small businesses in Cardiff have a strong base of customers who care about quality and sustainability, according to Shaun Houcke, the founder of Hive.
He said the supper club aims to bring like-minded people together.
Shaun said guests would be encouraged to: "Go on this journey of discovery about new products and new, interesting food that maybe they haven't tried before, together."
The series of events showcases the collaboration between Hive Homeware and Welsh artisan producers such as Cheese Pantry, Rival Brewing Co and Pettigrew Bakeries.
Local produce and specialist events such as Hive Dine Social are increasing in popularity, according to Owen Davis, the owner of Cheese Pantry.
Owen said: "It's not just about the food, it's about the experience you have."
The owner of the relatively new Cardiff market stall said: "They [restaurant goers] want something a little bit extra."
A special experience doesn't have to come at a great cost, according to Shaun.
He said the ticket price of £35 for their most recent event included generous portions and a welcome drink as well as wine, beer or soft drinks throughout the evening.
The event's founder has confirmed that the next dinner will be taking place over the festive period in a top secret Cardiff location.
About Post Author