Breast Cancer Statistics UK
Breast cancer is the most common type of cancer in the UK. Here are the facts:
55,000 cases of breast cancer are diagnosed every year in the UK
In Breast Cancer Awareness Month alone, 5,000 cases will be diagnosed
Thanks to research, 78% of people now survive breast cancer for ten years or more
Breast cancer survival is improving and has doubled in the last 40 years
Breast Cancer Awareness Month was set up in 1985 and has been running ever since every October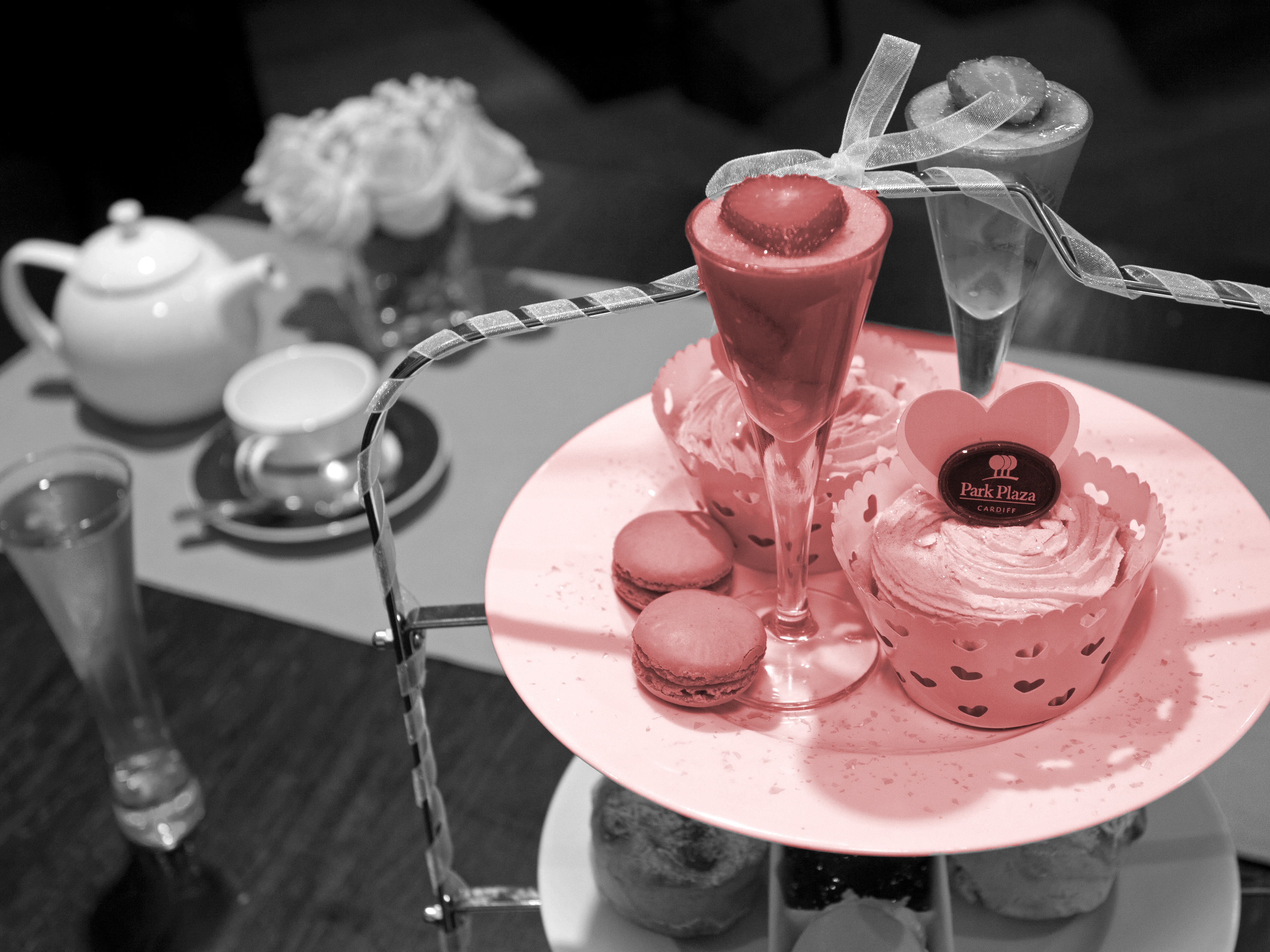 The Laguna Kitchen raises thousands of pounds for a local breast cancer charity by serving pink-themed delicacies throughout October
The Laguna Kitchen & Bar is hosting a special "Pink Afternoon Tea" to raise money for Breast Cancer Awareness Month, which takes place every October.
The tea has been going since 2012, and has raised a total of £4361 for charity.
The restaurant, which is part of the Park Plaza hotel in Cardiff city centre, gives 10% of all profits from the tea to the local charity Breast Cancer Care Cymru.
"Every year the response to our Pink Afternoon Tea overwhelms us," said Frankie Birch, a representative of the restaurant. "Our wonderful customers love being able to socialise with their friends and loved ones over afternoon tea, all whilst contributing to a worthy cause."
She notes that the tea takes a more celebratory and lighthearted approach to breast cancer awareness, mirroring the approach taken by Breast Cancer Care Cymru.
"Fortunately for women in this situation, Breast Cancer Care Cymru is here so that no one has to face it alone. By bringing people together, exchanging experiences and sharing ideas, they help thousands of people find a way to live with, through and beyond breast cancer."
The "Pink Afternoon Tea" as the restaurant affectionately calls it consists of a range of pink pastries, assorted sandwiches and traditional scones with clotted cream and strawberry jam – the pink theme being a nod to the pink theme of national breast cancer campaigns.
There is also the option to have it with a special glass of pink champagne, or tea for those looking for a sober alternative.
According to Breast Cancer Care UK, breast cancer is the most common type of cancer in the UK. A total of 1 in 8 women will develop breast cancer in their lifetime.
The restaurant is serving the Pink Afternoon Tea up until the 31st October.
You can find out more information about the tea and pricing here.
Breast Cancer Statistics UK
Breast cancer is the most common type of cancer in the UK. Here are the facts:
55,000 cases of breast cancer are diagnosed every year in the UK
In Breast Cancer Awareness Month alone, 5,000 cases will be diagnosed
Thanks to research, 78% of people now survive breast cancer for ten years or more
Breast cancer survival is improving and has doubled in the last 40 years
Breast Cancer Awareness Month was set up in 1985 and has been running ever since every October
About Post Author