In wales, type one diabetes affects more than 1500 children. The cause of type one diabetes is not yet known, but it is not thought to be linked to being overweight.
it's #WorldDiabetesDay! a reminder that type 1 is not preventable, curable (yet), not reversible, & has nothing 2 do with eating too much ?

— emmy (@emmytantuccio) 14 November 2016
Fibi Ward published her book No Added Sugar growing up with type one diabetes at the age of 14 after being diagnosed with the condition a year prior.
Now 21 and a student at Oxford University, Fibi, talks about her diabetes journey: "Well, I was diagnosed when I was 13. I had been really thirsty for a while – as in, this horrible unquenchable thirst where I could drink several glasses of water one after another and not feel any less thirsty. It was a big shock. It took a while to sink in what was happening really, I remember being in hospital being taught to inject and not being worried about it or anything because it didn't seem like it was real.
It's having to plan ahead and balance everything, essentially having to act in place of the pancreas' beta cells which are no longer working in my body.
I suppose I was lucky that I was diagnosed at an age where I could at least understand and do most of this for myself – although of course my parents helped a lot with it when I was at home – it must be a lot harder for children diagnosed younger when they aren't able to do their own injections for themselves."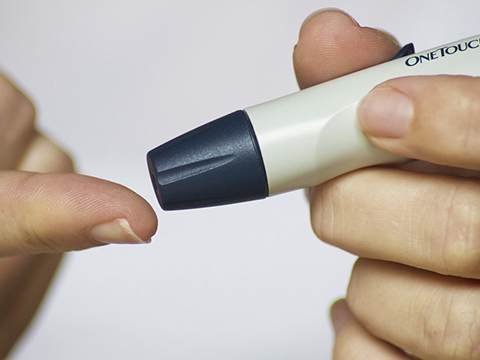 On 14 November, events around the world took place in order to raise awareness of diabetes. World Diabetes Day is a global initiative launched by the International Diabetes Federation to support and help those who have the condition.
An estimated 183,000 people in Wales suffer from diabetes as well as a further 59,000 who are thought to still be undiagnosed.
Dai Williams, Diabetes UK Cymru's Director said: "We are focused on setting the record straight and focusing on the realities of living with the condition. There is still a lack of understanding when it comes to people being aware of the seriousness of diabetes and this worries us at Diabetes UK Cymru."
This seriousness is exemplified through the mortality rate; 3,750 people are killed every year in Wales as a result of having the condition. This is a staggering 1,200 more than Diabetes UK expected.
These cases cost NHS Wales £500 million, which is 10% of its annual budget. The large majority of these cases concern those who suffer from type two diabetes. Risk factors that aid the development include: family history, age, background and a person being over weight.
Diabetes is also a concerning factor for pregnant women.
Ellen Chapman, 28, mother of two, knew there was a risk factor associated with her most recent pregnancy but as her condition was borderline she knew how to manage and maintain the condition.
Health Challenge Wales is a national initiative which offers network advice, help for early detection and other nuggets of wisdom that enable readers to combat type two diabetes. As well as this, a know your risk tool has also been launched.
Dai also says, "Now is a time to share our concerns about the scale and seriousness of diabetes, but it is also a fantastic opportunity to highlight that with the right healthcare, support and management, diabetes doesn't have to hold anyone back."
About Post Author