More information and facts about workplace bullying, as elaborated by Linda James, MBE award recipient and founder and chief executive of BulliesOut:
-Racial bullying happens both ways, against ethnic people and white people
-Bullying has no genre
-If a bully sees something vulnerable in a person, despite colour or religion, they will attack
-The majority of bullies are unhappy and need help and support
-A small minority of bullies act out because they think it's funny. This is the hardest mindset to change
-A management commitment which states that bullying is unacceptable should be demonstrated through a robust structure, which is communicated to staff
To connect with BulliesOut, use the following channels:
Watch this short video on the effects of bullying and harassment in the workplace: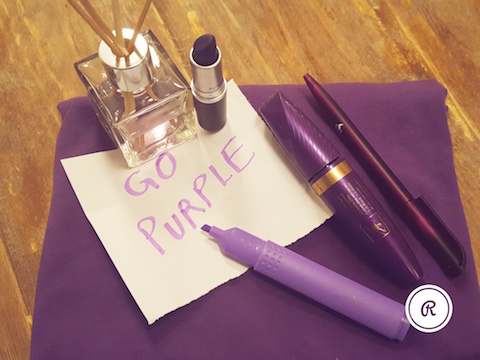 Anti-bullying week kicks off during the third week of November, and BulliesOut are urging local residents to wear purple to support the cause.The Cardiff based charitable organisation is encouraging people to wear a purple wrist band from 14 to 18 November, and speak out against bullying.
Linda James, founder and chief executive of BulliesOut says, "Purple is our primary colour and we're asking people to literally go purple this week to raise awareness. This can be anything from purchasing branded purple merchandise, to wearing a purple shirt to work or even baking a purple cake and selling it."
Wear purple, look purple, go purple #StandUpSpeakOut
Linda has won numerous awards for her efforts and says her charity's primary work is delivered via training programmes and interactive workshops held in schools. However, BulliesOut also seeks to challenge harassment that occurs within a professional environment.
Bullying in the workplace can take on subtle forms and occurs either between employer and employee or among colleagues.Examples of workplace bullying include social isolation, undermining an employee's work, assigning unreasonable tasks or setting impossible deadlines with the deliberate intention of making an individual fail.
According to Linda, one in three employees are bullied at work across the UK with stress being cited as the main cause of absenteeism at work. This impacts the economic environment and is not good for customer service, productivity or morale, she explains.
The 2014 MBE award recipient continues: "To mitigate bullying, all firms should have an 'anti-bullying policy' and the charter should identify how to deal with bullying incidents they have been made aware of. An employer needs to make sure they have a happy workforce via team building, bonding, training and chatting with their staff."
Linda says it's all about educating people by working with an organisation and not against them.
The Annual Bullying Survey 2016, compiled by Ditch the Label, one of the largest anti-bullying charities in the world, reveals that 1.5 million young people in the UK have been bullied within the past year.
About Post Author