Other activities to avoid the wet this winter
Whizz down dry slopes at Cardiff Ski and Snowboard Centre

Cheer on the Cardiff Devils at a home game

Ice skate at Ice Arena Wales

Feel cultured by learning about Welsh art and history at the National Museum

Try your hand at mini golf at Treetop Adventure Golf

Get a strike at Hollywood Bowl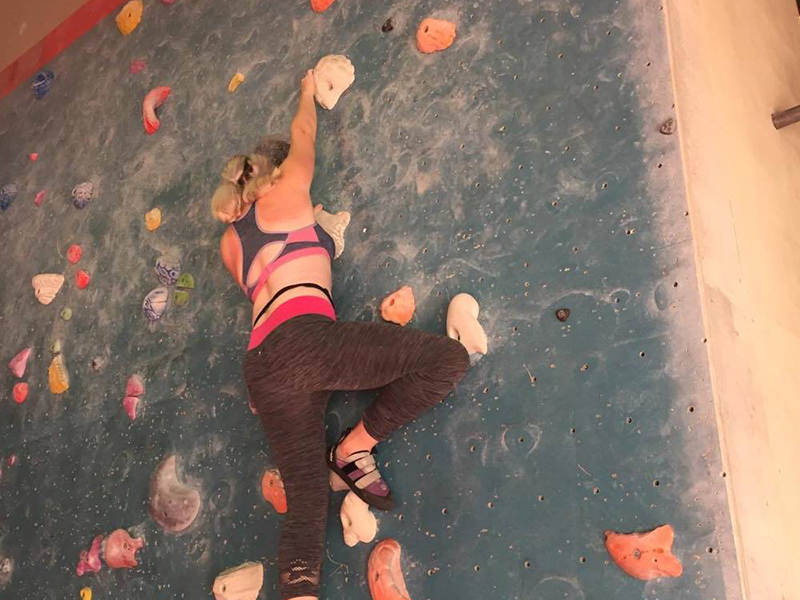 It can be tempting to curl up and avoid the winter, but indoor climbing is a great way to stay fit and active through the cold and wet
The cold winter months have descended onto Cardiff, but indoor climbing can keep you fit in the warm.
When winter arrives, it can be tempting to curl up indoors and throw your exercise plan out the window. However, indoor climbing is a great way to stay fit and avoid the cold.
Boulders in Cardiff offers indoor climbing facilities to all ages. There are two types of climb: standard and bouldering.
The former is the classic rope, harness and safety line combination, in which you scale a high wall and abseil down when you are finished. The latter, bouldering, is a free climb. You scale a smaller wall, then climb back down.
Kirstie Ewer (21) is an avid boulderer who has attended classes for over a year. She believes the sport is a great way to stay fit. "You have so much fun you forget you are exercising! I lost a tonne of weight and gained muscles for possibly the first time in my life," said Kirstie.
As well as being a sport, it's also a great social spot. Kirstie said, "It's social because you need a partner to top rope or spot you when bouldering, and it's an easy way to make friends with like-minded people."
Ben Garcia (36) has been indoor climbing for six years. He said that what started as an unusual stag party evolved into a weekly way to keep fit.
"I would always pile on the pounds in winter," Ben said. "The gym bores me and I could not face running in the cold. But indoor climbing is fun, challenging and indoors!
"It is really important to stay active during the colder months. I find it helps keep away colds and sickness, as well as keeping me happy. It makes me feel less guilty about gorging at Christmas too!"
Other activities to avoid the wet this winter
Whizz down dry slopes at Cardiff Ski and Snowboard Centre

Cheer on the Cardiff Devils at a home game

Ice skate at Ice Arena Wales

Feel cultured by learning about Welsh art and history at the National Museum

Try your hand at mini golf at Treetop Adventure Golf

Get a strike at Hollywood Bowl
About Post Author