Here are programs and workshops that are being held in Cardiff and throughout Wales for women to join who want to learn skills to help improve their confidence or learn skillsets for their workplaces: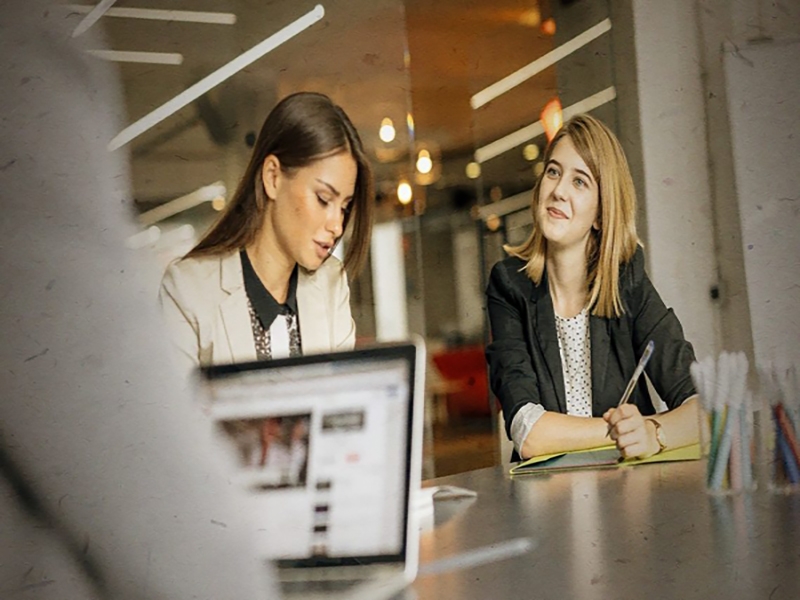 Women entrepreneurs are asking Cardiff to help them gain the financial freedom and confidence to have their own businesses
Rhian Daniel stands in front of her colleagues at the Coastal Housing office in Swansea. She grips her notes in her hand as the men start taking their seats, intrigued to know how the only woman in the IT department was going to present. The same woman who beat some of them out of the  IT system business partner position. Rhian felt the high energy in the room, and the anticipation of her presentation hung high in the atmosphere. She recounted how nervous she was to suggest these improvements; the program had used this procedure for years. However, she saw the revenue and benefits that it would give the company. She just had to convince the all men group the same. All eyes were on Rhian as she smiled, held her head high, and delivered her speech.  
Four years ago, Rhian wouldn't have been able to present in front of a group full of men, nevertheless conjure a thought of being appointed such a high level position in a company. Rhian is not alone in this thought. So many women in Cardiff desire to reach a higher position in the companies that they work for or to even start a business of their own. However, they are not receiving enough support; both financially and physically, from the government nor from the companies that they work for. Women are contributing to the city's economy, but what is Cardiff doing economically for women?
Boss women=more money
In Cardiff, women-led businesses have contributed 23 million pounds to Cardiff's economy alone, according to NatWest. Women account for seventeen percent of business owners, and over ten percent of the female population are thinking about starting up a business. The UK women's businesses have a higher churn rate; which includes startups and closures, but are less likely to be entrepreneurially active. This involves being active in the early stages of a business venture. This is an issue, since men are now twice as likely to be entrepreneurially active as women.
Women are facing challenges and issues trying to get fairness and support. Women-led businesses face cash flow and difficulty accessing finance. On top of that, women are also having difficulty balancing work and family life, achieving credibility for the business, and have a lack of confidence. For example, there's a lot of dropouts in the CIT sector by what is a small percentage of women who work in the technical center. When these women drop out, they tend to become entrepreneurs because it fits around their life. It fits around family and cares, as well as responsibilities.
A report from Prowess says that at the end of the day, a pound invested in developing women's enterprise provides a greater return on investment than a pound invested in developing male owned enterprise.
Investing in our girls
There are a lot of organisations that are trying to assist women with starting their own business, and to reach their career goals and ambitions. Chwarae Teg in Cardiff is one of those organisations . For the last 25 years, this organisation has been practicing their vision for "A Wales where women achieve and prosper". They do this by working with women to build their skills and confidence up. This women driven organisation has projects like the Agile Nation, that has supported over 2,700 women with increasing their confidence, progress into new roles, and gaining promotions to more senior roles. Women like Rhian Daniel have gained knowledge and support from this empowering organisation.
"Gender pay gap in Cardiff is still roughly 18%; we live in 2017! There's still work to be done. To get to that point, it's about changing those mindsets."
Louise Button, Collaboration Partner for Chwarae Teg, says that things have changed so much in Wales in the last 25 years. Sexualisation on social media, for example, is a huge problem, so organisations like Chwarae Teg wants to try and tackle that.
She also points out that gender equality has progressed in 25 years, however some areas (like women in leadership & women in management) seemed to have taken a step back. "Gender pay gap in Cardiff is still roughly 18%; we live in 2017! There's still work to be done. To get to that point, it's about changing those mindsets."
Where women can go from here
According to Prowess, eight percent of women have an interest in starting an enterprise in business compared to the 13% of men. It is helpful to have organisations and businesses who are helping women achieve financial independence.
Jessica Shipma, NatWest director of commercial banking in Cardiff said, "We know entrepreneurs are vital to the Welsh community, and it's fantastic to see just how much women contribute, but it's clear we need to do more to power this growth in the same way our global counterparts do."
With organisations like Chwarae Teg, women can gain the confidence and knowledge on how to obtain leadership roles. As well as helping and encouraging companies to invest in these same women.
Rhian Daniel says to other women entrepreneurs who want to better themselves in their career fields or who want to start their own business: "Do it. Don't be afraid, especially if you're the only girl. So many times I walk into a course and I am the only girl. Sometimes they look down on you [for being the only girl], but you have to sit there, hold your head up, and actually answers the questions."
Here are programs and workshops that are being held in Cardiff and throughout Wales for women to join who want to learn skills to help improve their confidence or learn skillsets for their workplaces:
About Post Author