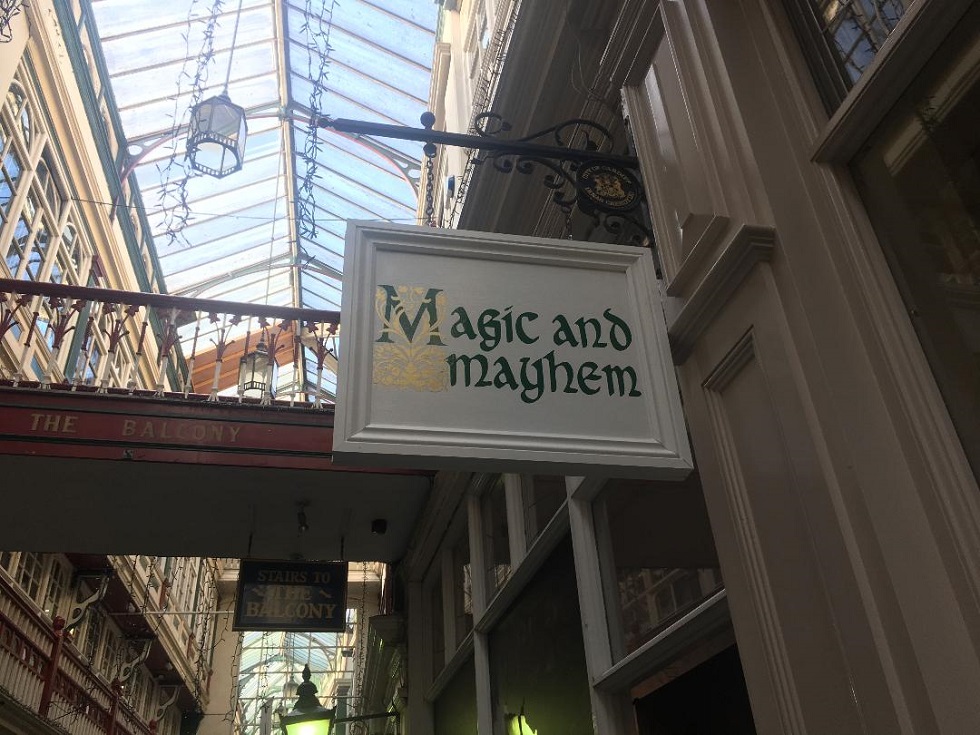 With plans to expand in future, the shop selling Harry Potter merchandise is looking to add other pop culture stock to its inventory 
The newly opened shop selling Harry Potter merchandise in the Castle Arcade is set to expand and add other pop culture merchandise to its inventory.
The new store which was previously called The Room of Requirement and is now named Magic and Mayhem opened at the end of October, delighting Harry Potter fans with its magical merchandise.
With a range of stock that includes everything from a Dobby mask to a wizarding wand, the little shop has added some magic to the Cardiff shopping experience.
Since Christmas is approaching and the small store has already received a lot of positive attention, store owner Claire McCartney is already looking to expand.
"We have scope to maybe move somewhere bigger if need be," Claire explained, "but we've also just been told we're allowed to use upstairs now as well, so we'll expand up there."
The store is currently only based in one small room on the ground floor of the Castle Arcade property.
The shop's stock has been selling out fast since it opened, and the independent store has been trying to meet the demands of the market by regularly ordering in new stock.
With the go-ahead to move upstairs, Harry Potter merchandise won't be the only thing they'll be selling in future.
The store already has a small selection of Game of Thrones stock, along with some Disney merchandise such as Beauty and the Beast mugs.
Merchandise from the Harry Potter spin-off Fantastic Beasts is also expected to be added to the shelves as the shop grows.
Claire hopes to ask customers what merchandise they'd like to see in the coming months as plans move ahead to expand.
The ambitious entrepretenur said, "We've got options for things like Marvel, DC, Star Wars, quite a few things like that."
About Post Author