More information and statistics down below:
Latest survey from Arts Council of Wales shows what the engagement with arts is – available from their website 
Statistics on most popular activities undertaken by overseas visitors in 2016 – full report here 
Statistics on most popular activities undertaken by UK staying visitors in 2016 – full report here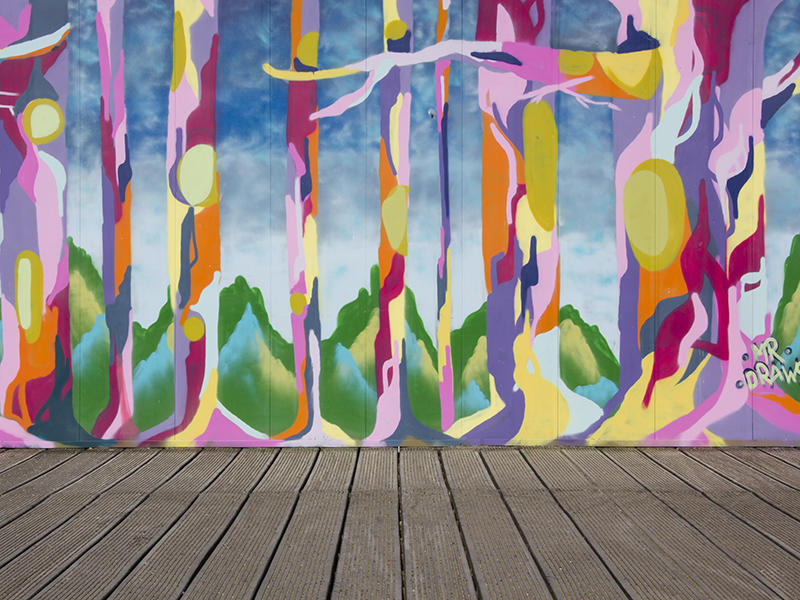 Alt.Cardiff finds out what some of the hidden gems of Cardiff do to strengthen the role of art and cultural tourism in the Welsh capital
Art and culture play an important part of the visitor's experience and engage them with the city's values by showcasing traditional exhibitions, events and festivals.

In January 2016 Cardiff's international presence for arts was in danger. When Cardiff Council revealed plans to make cuts to the arts at the time, freelance artists and designers came together to oppose the council's budget proposals.

This could have resulted in £700,000 removed from the arts in the city but after a massive campaign supported by arts organisations and the general public, the council had to reverse their decision about the arts budget cuts.

The Wales Visitor Survey in 2016 revealed that only 9% of overseas visitors visited an art gallery or exhibition.

The tourism industry is an important source of income for Wales with over 80% of visitors being non-Welsh which could positively impact the role of arts and culture at a local level.

As part of their 2013-2020 tourism strategy, the Welsh government's ambition is to make more opportunities for harnessing the skills and talents of the Welsh community and create more cultural events that will increase significantly the experience of the international visitor.

So what can be done to help tourists have a more comprehensive picture of the art and cultural places they can visit in Cardiff? The Welsh capital's mainstream places are easy to be found but visitors might be missing out on what the hidden cultural gems in the nooks and crannies could offer.

G39 is an artist-run gallery which is located in an expansive warehouse in Cardiff and has a wide-ranging programme from major exhibitions to experimental and intimate shows. Their main focus is on experimentation and risk and their ambition is to provide opportunities to showcase contemporary artwork.
"We hope tourists who are interested in more grassroots are able to look further"
Chris Brown who is director of the art gallery said, "We have to hope that tourists who are interested in more grassroots or underground stuff are able to look further and do a bit more research into the lesser known outlets for information."

He said that their targeted audience were emerging artists and practitioners from the local region but they had to have an international outlook in order to grow.

"In real terms, we are able to do that in small ways through having an international presence," Chris said. "For example, by attending the Venice Biennale which is an international art fair taking place in Venice."

International reputation is also significant for local commercial galleries such as the Albany Gallery.
Their strategy to bring more tourists includes placing advertisements in magazines distributed in tourist hotspots and putting online listings on sites such as Visit Cardiff.
Hannah Bryce from the gallery said, "We also use social media and try to use hashtags that  some of the tourism social media pages can pick up on with a view to them sharing."
The gallery also produces an annual leaflet which contains a description of the gallery with directions and a programme of the year's exhibitions. This is then distributed to many tourist information centres, other cultural attractions in Cardiff, airports and supermarkets.

Multi-platform venue
Chapter Arts Centre in Cardiff is home to international art, live performances and film screenings alongside a dynamic social space. For more than 40 years it has been the heartbeat of creativity in the Welsh capital and welcomes nearly 800,000 visitors every year.
Megan Price who is marketing manager at the arts centre said, "We try to grow our audience all the time and tourism is a key part of that because it is so important to Cardiff."
People at Chapter know the importance of holding international events which will get their name out there. They hold an annual five-day art and performance festival called the Experimentica and last year they received 800 applications from all over the world.


Creative cultural movements
What Next?Cardiff is the local branch of a national movement across the UK which brings together art and cultural organisations. Their aim is to strengthen the role of arts and culture in our society and find new ways to engage more visitors to cultural events.

For them international and local visitors are both significant.
Laura Drane, volunteer for What Next? and independent producer, said, "The Roald Dahl 100 celebrations showed that both locals and visitors can be attracted by culture and frame the city in a new way."

However, there are still many important gaps to be filled to increase Cardiff's international reputation for arts and culture in the near future.

Chris shared his concerns that G39 does not get enough engagement on the website of Visit Wales which should be the obvious place for them to promote the work they do.

He said, "It is tricky because the promotional infrastructure in Wales has been quite patchy which still makes it difficult for tourists to find a more comprehensive picture of the arts in Cardiff."


More information and statistics down below:
Latest survey from Arts Council of Wales shows what the engagement with arts is – available from their website 
Statistics on most popular activities undertaken by overseas visitors in 2016 – full report here 
Statistics on most popular activities undertaken by UK staying visitors in 2016 – full report here 
About Post Author