As Pity My Brain prepares to celebrate its fifth birthday at Clwb Ifor Bach, independent Welsh music becomes a big talking point
The state of independent music by Welsh artists has been a popular subject for the people of Cardiff as of late, with Sŵn festival having recently taken place on the weekend of 18 October for the twelfth year running.
On 9 November, Pity My Brain, an independent Welsh music PR organisation, will be celebrating five years since they put on their first gig at Clwb Ifor Bach.
To mark the occasion, Pity My Brain will dedicate the night to showcasing the talents of indie Welsh artists and bringing them to the attention of the crowd at Clwb Ifor Bach.
They will be hosting a line-up that includes Merthyr rock band Dead Shed Jokers and the evening promises to be a celebration of indie music from in and around the capital.
When asked if they think the future of independent Welsh music is bright or not, this is what the people had to say: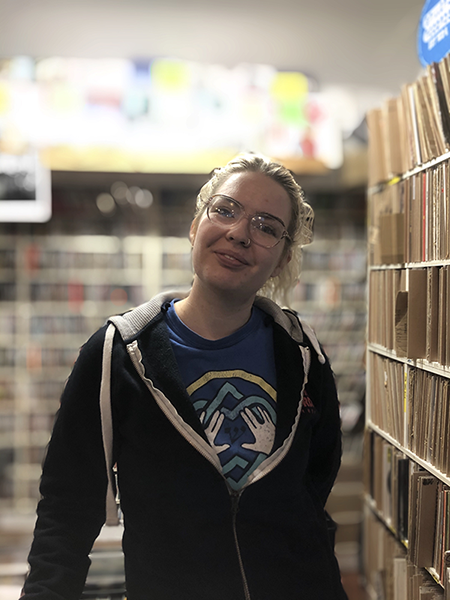 Sarah Baker, 23, record seller at Spiller's Records, Cardiff
"I think it's looking really good. At the minute, we've got people like Boy Azooga [a Cardiff-based indie band] who won the Welsh music prize last year. That's the future of Welsh music scene right there."
Russell Milton, 48, shop manager at Kelly's Records, Cardiff
"I think the independent Welsh music scene revolves around Clwb Ifor Bach at the minute and now it's extended through Church Street, down towards the stadium, it's a lot more healthy. I think the scene and future is pretty healthy but it's still growing."
Laurence Richards, 57, nursing assistant, Cardiff
"I think the scene is doing well because it's going back to the old ways as the bands around here perform in small pubs and bars. I went to the Steelhouse Festival in Ebbw Vale recently, so indie Welsh music definitely has a future through going back to the old ways."
Ren Faulkner, 21, part-time filmmaker and coffee shop worker, Penarth
"I think the future is very exciting, especially as Green Man in the Brecon Beacons has recently become one of the biggest music festivals in the UK, and as places here like Tiny Rebel hold music nights that let Welsh artists get their foot in the door."
James Lawson, 22, unemployed, Swansea
"I think the future is bright if people safeguard the venues for Welsh music. Gwdihw closed down recently, as did Buffalo. I think, in terms of artists, a lot of good stuff is coming out but we just need to look after the venues."
John Gaul, 30, general manager of Chance Encounters, Cardiff
"I think the local music scene here has been on the climb for years and Cardiff has always had that bustling underbelly beneath. It's just about whether the venues themselves can stay up for long enough to host the independent Welsh artists here."
About Post Author