Inside the tour
Where you go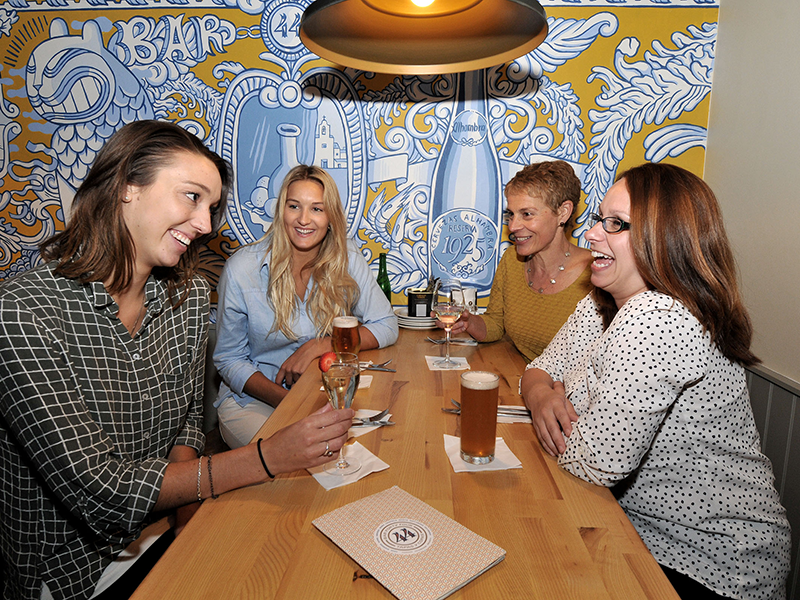 New food safaris take tourists on a journey through the cities home grown produce and local cuisine
Local business Loving Welsh Food seeks to promote local food through tasting tours that explore Cardiff's cuisine. The business runs tasting tours they describe as "food safaris" every Friday from 10:30 to 14:30 and explores the city's best eateries.
Loving Welsh Food only works with local independent businesses and seeks to promote committed growers and local produce. The tour consists of a three-course meal spread across three venues around the city and mixes a combination of delis, pubs, restaurants, cafes, and markets.
"On the Safaris, we go to 3 different venues for a 3-course meal," began Sian, one of the founders and organisers of Loving Welsh Food, "venues are chosen for their good food and drink as well as for their architectural interest."
The tours often visit locations like Pettigrew's, Potted Pig, National Museum, Ffres (Millennium Centre) and the Exchange Hotel in an attempt to offer a variety of food types to those partaking in the tours.
Loving Welsh Food also offers the Cardiff food safari tour which, for £67.50 per head, will take users on a similar tour of Cardiff's culinary best while also expanding the experience to include a water bus journey to the Bay to enjoy the dessert course.
The safari also takes guests on a tour of Welsh cider and a selection of homegrown favourites such as Welsh cakes and a variety of Welsh cheeses.
"I have been promoting Welsh food and drink for a while with the WDA, WAG etc and was very surprised to see how little people knew about Welsh food at home and abroad," continued Sian on the founding of Loving Welsh Food.
After researching food tourism and food tours across the UK she came upon the idea to start running them in the local area and the tours have since attracted students from all over the world.
Private tours are available upon request on their website alongside a full schedule of upcoming tours.
Inside the tour
Where you go
About Post Author