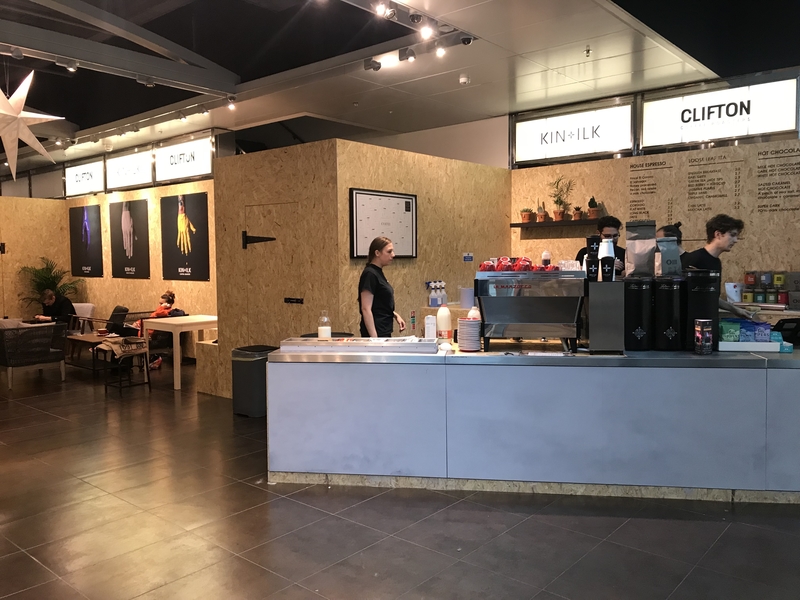 Kin + Ilk has come to town with a fourth café bar and it's opened on St. Mary Street just in time for Christmas
Kin + Ilk has moved into the heart of the city this November as St. Mary Street welcomes the café bar group to High Street Arcade.
Since 5 November, the space is the fourth for the company and has taken over from the previous establishment, Corner Coffee.  
Kin + Ilk currently has a pop-up in St. David's shopping centre and will be offering speciality coffee from both of these new Cardiff centre sites until 3 January when the pop-up is due to end.  
Looking further into 2019, Kin + Ilk will have three locations across the city but is not ruling out the possibility of a permanent branch within St. David's.
"We are looking to potentially open one in St. Davids depending on how this [pop-up] goes," said commercial director Haydn Darke.
As for St. Mary Street, he said that towards the castle end the street is becoming a hub for independent business.
The match days have a "huge effect" on the street and there are offices in the area, he said.
He added, "There's tonnes going on in the town centre and we wanted to be part of that."
Over the next few months Kin + Ilk will be maintaining the Corner Coffee brand on St. Mary Street and are keeping on all of former owner Chris Corner's staff.
Working very closely with its Bristol Clifton roasters, specialty coffee is central to Kin + Ilk and was influential in the company's decision to take over Corner.
"In terms of their branding, the general vibe, the guys that work there and the coffees they offer, they're very in line with what we already do," said Haydn.
It's a really exciting opportunity to work with them, he said.
Former owner Chris, 38, made the decision to sell for family reasons.
"Seventy to eighty hour weeks aren't really a good idea when you've got a little baby," he explained.
About Post Author