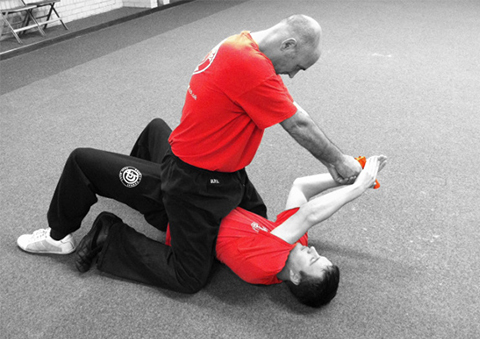 Many martial arts academies in Cardiff are now teaching the self defence system known as Krav Maga.
Cardiff Krav Maga, Masters Academies and Kontackt Kombat all now teach Krav Maga.
Jason Burnett, a 44-year-old self defence instructor at Masters Academies said, "Membership has gone up dramatically."
Gareth Noble, the 49-year-old chief instructor at Kontakt Kombat and 2011 winner of the International Street fighting Cup, said he thinks that action films like Jason Borne, which use Krav Maga, have helped it become more known. Its influence has even spread as far as Casualty, with Gareth teaching Krav Maga to some of its cast.
Although Krav Maga has similarities to boxing, ju-jitsu, and wrestling it is not a sport and has no defined rules. It is designed to be useful in the real world.
While Krav Maga may sound quite extreme it is primarily a self defence system designed for real life situations. Both Jason and Gareth say their students have used Krav Maga to prevent abduction, rape, knife attacks and domestic violence.
The principles of Krav Maga emphasise physical action as a last resort. Chief instructor Gareth, says he teaches students how to identify when a fight may happen and how to prevent it first. He describes Krav Maga as, "Knowing physical moves but understanding psychological issues and aggression."
Many martial arts schools in Cardiff are now teaching Krav Maga self defence classes aimed at children. Gareth says he was bullied as a large child and doesn't want the same to happen for other children. After his first class he admits he was "hooked." However, he emphasises these child friendly classes have a large focus on behaviour management, survival skills and recognising and diffusing conflict as well as protecting yourself.
About Post Author