About Mochi Mode
Woohoo! Celebrations at Mochi are underway for our #tranzfuser win! Thanks everyone, what an amazing journey 🙂 #gamedev pic.twitter.com/ntMGojJmmz

— Mochi Mode (@mochimode) November 6, 2017
Mochi Mode is made up of 5 members: Laura Wells (Project Lead), Kevin Ho (Lead Designer), Liam Jones (Lead Programmer), Amy Baldwin (Lead Animator) and Tom Woodward (Lead Artist).
The team studied together at USW, Laura, Liam and Kevin studied Games Enterprise, while Tom studied the sister course Game Art. Despite frequent collaboration between the two courses, the team never had the opportunity to work together. It wasn't until Laura applied for Tranzfuser that they began to bond as a team. Now they're working together, Kevin says he "can't be happier" with the team he has now.
About Tranzfuser

Tranzfuser is a UK-Government funded talent competition, organised by UK Talent and Finance. This year marks the second year of the competition, which runs for three months and awards all the teams with a £5000 grant to develop their prototypes. Matt Hancock, the Minister of State for the Creative Industries said that Tranzfuser is intended to "nurture the next generation of talent".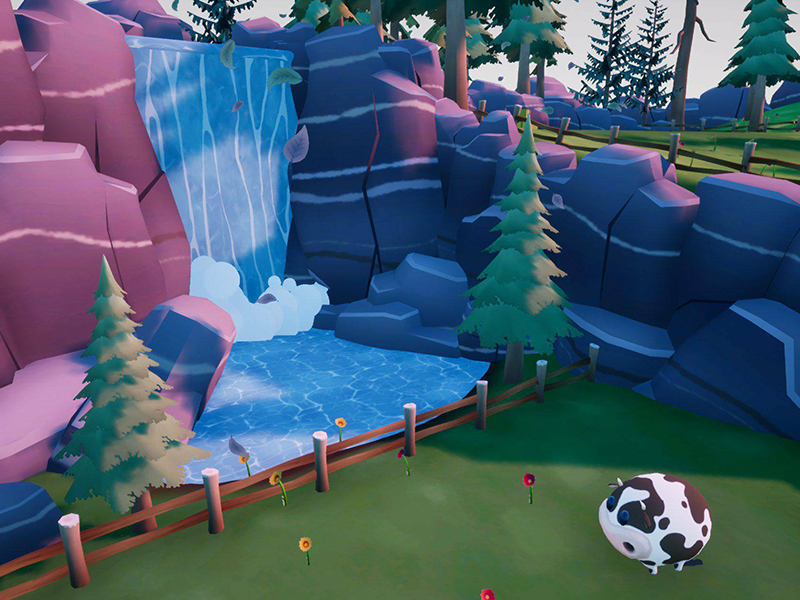 A group of university graduates have set up office in Cardiff to begin their company, and continue development of their first game.
Local independent games developer Mochi Mode have moved into their first Cardiff office last week, after winning a £25,000 Government grant. The young team of graduates from the University of South Wales hope the new office will allow them to move closer to their goal of becoming a sustainable games studio in Wales.
The game development team are setting up their company after winning the grant from Tranzfuser, a talent competition funded by the UK Government. Mochi Mode's first game, Moo Moo Move, was judged on November 6 at Eurogamer Expo 2017 (EGX), where the cow-herding arcade game was made available to over 80,000 gamers to play. The grant allows the team to fund themselves for five months, during which they intend to finish development of Moo Moo Move.
Finding out that they had won the competition was a huge moment for the team, "Winning Tranzfuser was obviously mind blowing, we couldn't be happier, some of us even cried when it was announced" said lead designer Kevin Ho "It feels like a dream come true, and we're all so happy that we can pursue games development as a full time job for the time being."
While much of the studio's focus is on completing Moo Moo Move, Mochi Mode is already planning its next project. The current plan is to complete their first game within the next two and a half working months, so that they can be ready to start development on a new title, which is currently worked on alongside Moo Moo Move.
Mochi Mode's new office comes via Entrepreneurial Spark, a program designed to support start-up companies such as Mochi Mode and Paperclip. The team have just completed a two-week boot camp in their new office, which they describe as an amazing place to work.
About Post Author