Lockdown TV: How we used Facebook Live and Zoom to innovate around Coronavirus teaching restrictions
Covid-19 rules on teaching helped staff to create new opportunities for students on the MA Broadcast Journalism at Cardiff University School of Journalism, Media and Culture (JOMEC)
The Covid-19 pandemic has had a profound effect on teaching journalism.
The thing educators and students value most — face-to-face tuition — went out of the window.
In its place came 'Blended learning'; a mixture of pre-recorded lecture videos, live online seminars and, when possible, some face-to-face classes.
However, the face-to-face sessions available to us were restricted to low numbers of people per room. Teachers and students were masked, sanitised and physically distanced.
That presented more challenges for practice-based courses than theoretical ones.
It was particularly difficult for newsgathering on, among others courses, our Broadcast Journalism MA.
The course is usually as hands-on as we can make it; students film with industry standard cameras and mics, they interview guests in our studios, use our green screen for graphics during packages and we edit video and copy in over-the-shoulder proximity.
Many of those usual 'teaching props' — cameras, microphones etc — were suddenly problematic; sources of potential infection. Out went equipment-sharing for two-person reporting teams.
Our journalists could not conduct in-person interviews or patrol the streets of their news patches looking for stories. In-studio guests were also forbidden.
"Coronavirus presented a number of challenges, especially when strict lockdowns were imposed in Wales," said MA Broadcast Journalism Course Director, Sali Collins.

"On news production days students would normally be out in the field gathering face-to-face interviews and producing live TV and radio bulletins throughout the day.

"Recreating those realistic news environments and experiences were probably the most difficult area to address under Covid restrictions."
The solution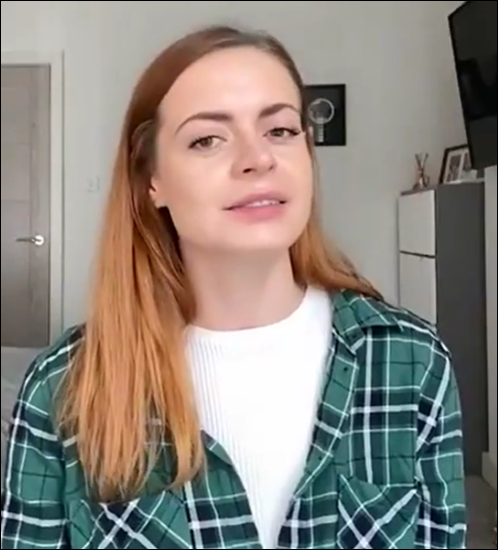 Journalism by Zoom has its limitations but it does remove geographical boundaries and make interviewees more 'getable'.
Pretty much everyone has Zoom on their phone, laptop or desktop.
That includes higher profile guests who may have previously struggled to find time to travel from London (or elsewhere) to work with our journalists in Cardiff.
Some of the usual broadcast 'rules' around picture and sound quality were blurred by necessity in lockdown. Those changes have redrawn broadcast boundaries and accelerated the drive towards an increasingly digital future.
All of that meant we were actually in a really strong position to offer more learning and training to our students in lockdown, not less.
We had access to our state-of-the-art TV and radio studios and production gallery, provided we met the social-distancing requirements imposed.
We had access to platforms that allowed us to broadcast live in Facebook and Zoom, among others.
We also had Wales' ever-passionate list of speakers willing to use the platform we offered to talk about the things that mattered to them.
And, of course, we had students who were champing at the bit to prove their ability.
So what did we do?
We produced six consecutive weeks of Facebook Live programmes, each approximately 30 minutes in duration.
We split our class of 23 into groups of four or five to allow social distancing in our newsrooms and studios.
On Mondays, the students debated topic choices for the Friday show.
On Tuesdays they pitched the show to an editor and set about booking appropriate guests. They researched the topic in depth and began scripting.
Across Wednesdays and Thursdays the team worked on social media strategy to launch and promote the event, using bespoke animated graphics, images and short-form video to attract an audience.
On Fridays they rehearsed three times before recording the live show at 1.30pm. Afterwards they disseminated the content to increase the audience beyond the live views.
The results
As anticipated, the number of viewers for the live events themselves were fairly low but that was factored into our students' strategy from the outset.
What the Live events did was create exclusive original content that the team then used multi-platform — shaping it for Facebook, Twitter, YouTube, WordPress articles, Insta and TikTok, etc.
The shows' overall footprints were therefore hard to measure but our best-performing programme saw reach of more than 10,000, while canny social media campaigns saw tweets generate up to 46,000 impressions.
The students received real-time experience of developing social media branding and strategy and of using analytics to monitor and assess their own performance.
They refined their strategies throughout the six weeks, learning from previous teams' efforts to improve.
What did the students think?
"It's such a good thing to do," says Aliraza Manji, who proved himself a star producer under pressure.
"It's great for team building. It gives you freedom to be creative and inventive.
"It's a rollercoaster but it's really satisfying. You're making proper content."
Zola Hargreaves, who worked as producer in the same production unit as Aliraza, said it taught more than practical skills.
"You gain confidence doing this," she said.
"It's really hands-on. It's so rewarding. The pay-off is so worth it."
Course-mate Nia George, who was social media editor in week two, says it caused real interest among her peer group.
"I have been getting a lot of questions from people about how we did it," she said.
"It's a real shop window for us as journalists.
"There were only four of us and it's amazing that such a small group can produce such a good product."
Meleri Williams, who presented in week five, said: "It really shows people what I do on this course.
"To put a whole programme together in a week like that is great. But we also looked at the social media strategy — figuring out what works and what doesn't — and learned from other group's programmes.
"It was also great to invest more time in a story. As journalists we turn things around so quickly, in general, so it was good to put that much more work into a story and then respond to reaction to it."
The future
"I really hope you take this forward to next year because you can develop it even further," said Jacob Morris, who presented in weeks one and five.
What this experience reaffirmed to us as teaching staff is that if we are prepared to trust in the students' abilities then they will rise to the challenges we set, even if those challenges are modern, complex and demanding.
"The decision to include a weekly Facebook Live was initially introduced to broaden their live broadcasting and presenting experience but it developed into more than that — it's an opportunity to do longer form interviews with contributors," said Collins.

"It also really enhanced their understanding of digital — how to attract and engage an audience through social platforms, before and after the event.

"It just worked so well. It is something which we will now include as a key element of news production days in future years."
Watch the programmes
1) What's Next for Schools?
Reaction to that day's Welsh Government Coronavirus review on school children returning to class. First Minister Mark Drakeford made a scheduled announcement at 12.15pm. The show was broadcast at 1.30pm.
Guests
Chris Taylor, Professor of Social Sciences at Cardiff University
Rhys Harries, Headteacher of Treganna Primary School
---
2) Six Nations On the Sofa
The show was broadcast the day before the big Saturday kick off with Wales facing Ireland. The team secured a Grand Slam-winning current Welsh player as a guest.
Guests
Current Wales international star Aaron Shingler
Wales Online rugby writer Ben James
---
3) Covid-19 Vaccinations: Ask the Experts
The team wanted to examine the issue of vaccine hesitancy and allow viewers to directly ask questions to experts in the field.
Guests
Dr Peter Saul, Joint Chair, Royal College of General Practioners Wales
Dr Bnar Talabani, Muslim Doctors Cymru
---
4) The Secondemic: Mental health in teenagers
Though young children had returned to school, secondary education pupils remained at home facing a potential second epidemic; one of mental health. Guests included Natasha Devon MBE.
Guests
Natasha Devon MBE, mental health activist, writer and presenter
John Griffiths, MS, former Deputy Minister for Education and Social Services
Ffion Griffith, Member of the Welsh Youth Parliament
---
5) The Show Must Go On: Restarting the arts post-pandemic
Gigs, theatre shows and arts events are seemingly last on the Welsh Government's list of priorities for re-opening. How do people in the industry feel about that? Guests included a real West End star.
Guests
Sophie Evans, West End star of Wicked
Sarah Hemsley-Cole, Events company boss and industry leader
Siân Gwenllian, Deputy Leader of Plaid Cymru